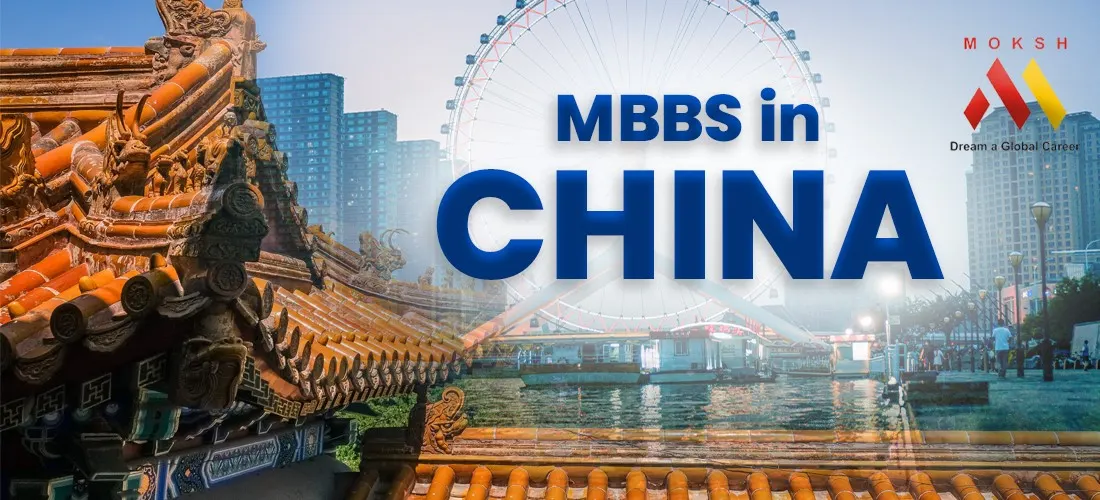 MBBS In China - Important Links
Medical Education in China
In 2006, the Chinese government introduced the admission of international students to Chinese medical universities' programs conducted in English. Since then, students have had the opportunity to pursue their MBBS degree in China. Since 2013, studying MBBS in China has become increasingly popular among Indian students.
To maintain quality standards, selected medical schools in China are granted specific quotas for admitting international students to these programs. While other Chinese medical universities are not prohibited from accepting international students, the government specifies that these students must enroll in medical programs conducted in Chinese. This led to a problem as many agents started sending Indian students to China for the Chinese Medicine Program (TCM) without informing them.
Comparison of MBBS in China and India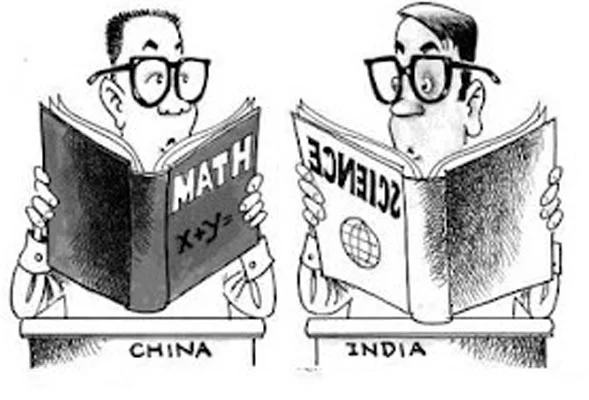 If we compare the medical education systems of both countries, we will find several similarities.
Parameter
India
China
College Type
Public/Private
Public
Tuition Fee
Public 1-3 Lacs
Pvt 60 Lac -1 Cr
20-25 Lacs
MBBS Duration
4.5 Years
5 Years
Infrastructure
Avg to Below Avg
World Class
QS World Rank
None in top 100 & 27 in top 1000
7 in top 100 & 157 in top 1000
Study Pattern
Pre, Para & Clinical
Pre, Para & Clinical
Internship
1 Year
1 Year
ECFMG (USA) Accreditation
473 out of 661 Colleges
All are Approved
China, an emerging destination among Indian Students
The US and UK have historically been the preferred destinations for their prestigious universities, including Harvard, Oxford, MIT, and Cambridge, consistently ranked in the top 10. However, recently, they have found themselves competing with the rapidly expanding higher education sector in Asia, particularly in China. In the 2021 CWTS Leiden Ranking, China achieved a notable milestone by surpassing the US in the number of universities featured in the ranking for the first time.
In the same year, China was the fourth-largest receiver of international students globally, with more than 4.5 lacs of international students. By 2023, this number had grown to 5.3 lacs. If we specifically discuss medicine, the question arises: is it worth studying MBBS in China for international students? They constantly search for the best medical universities in China for international students. In post-year 2018, the government allowed admission to only 45 MBBS universities in China for international students.
Refer to the table below for the number of international students in 2023 from top countries.
| S. No | Country | International Students 2023 |
| --- | --- | --- |
| 1 | All African countries combined | 81,562 |
| 2 | South Korea | 50,600 |
| 3 | Thailand | 28,608 |
| 4 | Pakistan | 28,023 |
| 5 | India | 23,192 |
Since 2013, studying MBBS in China has gained significant popularity among Indian students. It is projected that 90% of Indian Students studying in China opt for MBBS courses. As per the Indian Embassy in Beijing, there are approximately 20,000 Indian medical students in China. Engineering and research programs are also highly sought-after by Indian students in China.
Do Medical Schools in China Meet NMC Rules?
It is essential to understand whether you can practice in India after completing MBBS in China.? Over 214 medical universities accepted students in the medical program (MBBS) and Traditional Chinese Medicine (TCM) program in English and Mandarin until 2018. Many Indian agents tried to admit students to the TCM program instead of the MBBS Program. In 2019, the Chinese Government permitted international students to enrol solely in English-taught MBBS Programs.
MCI recognized 45 medical universities in China offer English taught Programs. After the establishment of the National Medical Commission (NMC), there is no longer a specific list of NMC-recognized medical colleges in China. Instead, all 45 medical universities in China comply with the NMC's regulations. In other words, you can confidently pursue your MBBS studies at any of these institutions without worrying about their recognition status.
Why Study MBBS in China
There are numerous advantages to studying in China's Medical Universities for Indian students. A few are mentioned below-
China is the most affordable option among all the destinations for MBBS Abroad.
The quality of education is far superior to any other option on a similar budget like Kyrgyzstan, Kazakhstan, Uzbekistan, Russia, etc.
MBBS Degree in China fulfils all the New NMC guidelines set for the Licensing Exam in India (NExT)
MBBS Course Syllabus and Subjects in China are very similar to those in India.
Clinical exposure in terms of patient in-flow & out-flow is even higher than in India.
The infrastructure in Chinese Medical Universities is far ahead of any Government (Public) and Private Medical Colleges in India.
Barriers to Studying MBBS in China
Although there are numerous advantages to studying MBBS in China, Indian students face specific challenges. A few such hardships are cited below-
English literacy is significantly less in China. Hence, conversation in daily life is a significant issue.
The Chinese mainland is almost encircled by the seaside, which makes it dependent on seafood. As a result, their food habits differ from Indian food habits; hence, finding Vegetarian food is quite challenging.
China owns different social networking platforms, website navigation, and messaging apps. Therefore, it takes time to become acquainted with these.
Is studying MBBS in China a good option for Indian Students?
If we compare the pros and cons of completing MBBS in China, it would still be a better choice than countries with a similar budget. The student should consider that they must stay in China for 6 years; however, the language barrier and food concerns remain the same in all the countries. Nonetheless, studying at China's medical universities can be a beneficial experience for students in the long run.
Medical Schools in China
You can choose from the top medical schools in China based on their grading and your preferred budget for an MBBS degree in China. These 45 NMC-approved MBBS universities in China offer over 1100 MBBS seats for international students, including Indian students. Below is the list of the best medical universities in China. Universities marked with A+ Grades are the Top Medical universities in China for MBBS courses for Indian Students.
MBBS in China Fee Structure for Indian Students
Note: A+ grades signify the top medical universities.