In developed countries, there are 145 licensed physicians for every 100,000 population to ensure optimum healthcare delivery. In India it is 84 registered doctors and many of them are retired doctors! The available medical colleges in India can produce no more than 90,000 doctors while India lacks 1 Million doctors to match the developed countries. Our student mobility division has been constantly working for last 10 years to produce more and more healthcare professionals from world ranked universities abroad. In 2021, there were additional 20,400 licensed physicians inducted into India healthcare system who studied in low cost countries such as Russia, Ukraine, Georgia, Philippines, and Bangladesh etc.
Another problem is the concentration of quality and experienced healthcare professionals and eco system in urban areas, while around 68% of the Indians living in rural area find it difficult to access quality and affordable healthcare.
The imbalance between the patient flow and access to the healthcare professionals in a specific geography can be addressed by utilizing technology. While India is transforming in all respect with 21st century expecting to be India's return to the world power, a huge amount of reform in healthcare delivery system is needed.


Creating the Healthcare Value Chain
MOKSH has been in the process of creating a value chain to fill various gaps in the healthcare industry in India for the last 10 years. We have been working on creating solutions to better the group aims to address four major problems in the healthcare industry in India.
| Sr. No. | Industry problem in India | MOKSH Solutions | Business Status |
| --- | --- | --- | --- |
| 1 | India needs more doctors | Student mobility business | Leadership |
| 2 | Produce more specialists | MOKSH academy - ED tech | Emerging |
| 3 | Doctors need better career | Setting up studium across India | Launched |
| 4 | Patients need healthcare delivery | Health tech with tele consulting | In 2023 |
All the 4 solutions listed above would be provided in hybrid model of delivery from these upcoming Studiums across India.

Why Studium?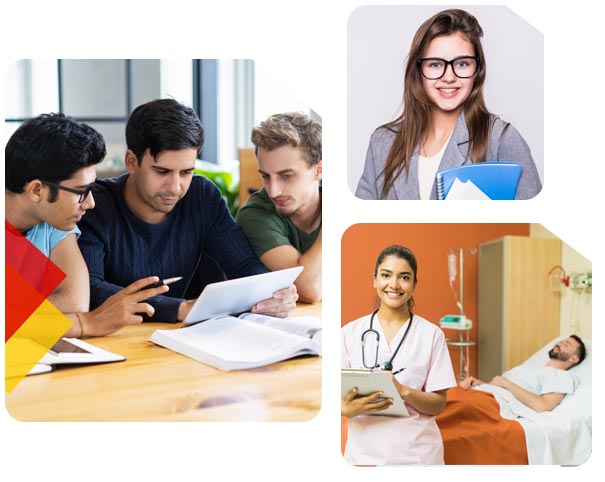 Currently most of the services provided by MOKSH such as career counseling and license exam coaching are online. Post COVID 19 global pandemic, the expectations of the students have changed and a face to face interaction needs to be added along with the benefit of online test prep solutions. The Studium will allow the services to not only expand the range but also convert our services delivery to a hybrid (Online + Off-line) mode. A new word has emerged in the ed-tech industry called "Phygital" – meaning physical tutoring backed with digital content. Each of these Studiums will be delivering multiple enhanced services on physical manner.
MOKSH has formed a subsidiary namely M/s. Meduclinic Healthcare Private Limited (MHPL) which will be fully focused on hybrid model of technology driven healthcare Education as well as healthcare delivery services. A sustainable business idea of "Edu-Clinic" has been evolved by MHPL and is being implemented under the brand name of "Studium". MHPL is planning to set up Studiums across the country near to 250+ medical colleges.
The next growth and expansion of the MOKSH brand will be through Studiums.
Healthcare Delivery
A doctor would be at the center of the project execution to provide existing MOKSH services at every Studium. We would be utilizing the same doctor for delivering primary healthcare. Every upcoming Studium would have an in-built and fully equipped clinic. The current average income for a licensed physician in private healthcare segment India for the initial 3 years of the professional career is around Rs. 5-7 Lacs per annum. We aim to enhance that by around 30% for every doctor employed by MHPL by utilizing his services for Education + Healthcare services. Each Of the Studiums would be operated under the monitoring of this doctor. With a network of 250 Studium across India once established, we expect to serve around 1 Million patients with primary health advisory services.
We are in the process of appointing 250+ doctors across the country in the next 12 -18 months. In case you wish to enhance your income and be a part of the revolution in India within healthcare education & delivery in the remotest part of the country with latest technology tools.
Apply Now
Other Services at Studium
At every Studium, multiple services developed by MOKSH would be delivered in physical manner. This is expected to lead to better interactions with various types of targeted audiences such as Students looking for healthcare career, Medicos looking to qualify in license exams or patients looking for quality affordable healthcare service by a qualified doctor!
Career counseling to become a doctor
Hybrid test prep for global medical license exam
Healthcare delivery by a qualified doctor
Initiate Para Medical Courses with Employers Partnership
All these services would be provided under the supervision of a licensed physician appointed by MHPL.

Technology driven Healthcare Delivery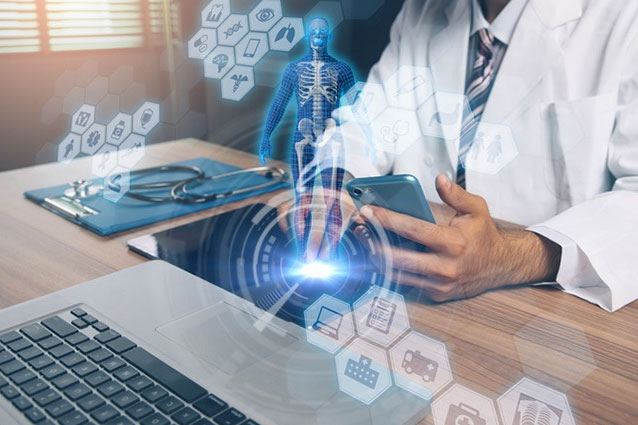 With constantly growing presence of the Studium across the country, we would have a pool of qualified physicians in our Studium to serve patients. In the first phase, we are planning to create infrastructure of around 29 centers to serve 121 districts in Maharashtra, Gujarat and Madhya Pradesh.
The high-speed internet penetration into remote locations of India has created an immense opportunity allowing connectivity between the remotely located patients with expert and experienced professionals situated in urban areas. Tele-health consulting is taking a big shape to bridge the demand Vs. supply gap by utilizing technology.
In future, the main Studiums at the district level created in the first phase operated by a licensed physician would further be supporting additional 41 additional centers at Taluka level in these 3 states to cover more than 1,000 Talukas. These Taluka level Studium would be connected digitally with the district level Studium creating a possibility of serving patients located in remote part of India with high quality healthcare consulting services.
We may be able to reverse the current situation of patients traveling to urban area for advisory and delivery. With the threshold level of Studium network created, the patients in urban area may even be able to get healthcare delivery at low cost by the physicians working in Studium!
The delivery of low cost generic drugs (API) to the remotest part of the country after tele-consultation of our doctors would be our prime challenge. We aim to bring the scattered healthcare service providers on a single technology platform.