USMLE
The acronym USMLE expands to the United States Medical Licensing Examination. The USMLE is a set of tests that you need to take in order to get a chance to do a Residency (Medical PG in USA) and United States Medical Licensing (to practice in a state in US).
The Federation of State Medical Boards (FSMB) and the National Board of Medical Examiners (NBME) together sponsor the USMLE. They are together referred to as the USMLE cosponsors. So, the USMLE, also called the NBME Exam, is a system of tests that has 3 steps. Each Step intends to assess different aspects of medical expertise. In short, we may broadly say that the USMLE NBME measures a Doctor's ability to apply theoretical knowledge, medical concepts, & therapeutic principles in sync. Also, all this has to happen with an absolute focus on being patient-centric.
Whether a Doctor is an International Medical Graduate IMG or a native American they have to go through the USMLE and get the ECFMG Certification to do medical PG in USA or practice medicine in US. You can also find a comparison between Indian and USA Medical PG Process in this video
Check the USMLE Website for confirmation.
Prometric Test Centers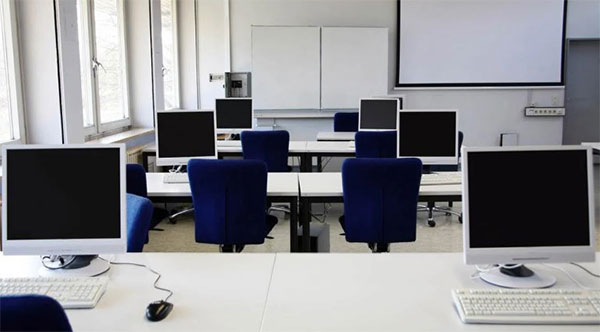 The Prometric Test Centers are USMLE Exam Centers. Firstly, Prometric is a testing agency that conducts the USMLE. The USMLE Steps are Computer-Based Tests (CBTs). The Tests are organized by Prometric at Prometric USMLE test centers.
There are 345 such centers in the US & Canada while 110 USMLE test centers are international. You may appear in Step 1 & 2 Exams without having to be physically present in the USA. However, the requirement is that your country should have a Prometric Center.
You have to be physically present in USA to appear in USMLE Step 3.
USMLE Steps
The 3 Steps of the NBME USMLE include the USMLE Step 1, USMLE Step 2 CK & the USMLE Step 3.
Step 1
Step 1 of the USMLE aims to confirm whether you can integrate the knowledge of mechanisms and principles basic to health, disease, and therapy. For details on USMLE Step 1, click here.
Step 2 CK
The key term here is 'patient care under supervision. Step 2 USMLE measures the candidate's ability to apply her knowledge, skills, & comprehension of the principles of medicine to patient care. The NBME Step 2 CK lays special emphasis on the promotion of health &prevention of diseases. This practice of medicine under supervision has to be with a patient-centric approach.
Like Step 1, the 'test items' are divided into 8 blocks with a total of 318 MCQs. For each block, you get 60 minutes. You have minimum of 45 minutes of break time and a tutorial of 15 minutes that you may avoid. The minimum passing score is 209.
To understand everything about USMLE Step 2 CK, required USMLE Step 2 score, and answer questions like 'when do you take USMLE Step 2' in detail, click here.
Step 3
This is the Step that makes you eligible to apply for a license to practice medicine in the US. Like Step 2 CK, Step 3 also assesses your ability to apply medical skills and knowledge to patient care. However, this time around, it is unsupervised. The Committee that sets the 'test items' is also a bit different. The members are mostly practitioners, both academic and non-academic. Also, it has members of the State Medical Licensing Boards.
Step 3 is a 2 days exam. The 1st-day exam is of 7 hours duration with the same 45 minutes break and a 5 minutes tutorial routine. There are 232 MCQ 'test items'. There is a distribution of these items into 6 blocks, each having 38-39 items. The testing on the 2nd day is over a period of 9 hours. There are 180 test items distributed into 6 blocks. Each block has 30 items. The break-tutorial routine is the same as day 1.
Then, on the 2nd day, you appear in 13 'Computer-based Case Simulations (CCS)'. You have either 10 or 20 minutes of time for attempting each USMLE Step 3 CCS. There is a separate 7 minutes tutorial for this section. The USMLE Step 3 passing score is 198.
For a detailed account of Step 3 and the USMLE step 3 score report, click here.
Eligibility
The eligibility criteria to appear in USMLE Step 3 are slightly different from what they are for Step 1 USMLE &Step 2. Read More
Syllabus
The USMLE is based on an 'integrated content outline'. To elaborate, all the USMLE Steps present test items from 18 major areas in an integrated form. So, USMLE Step 1 subjects are the same as that of Steps 2 & 3. These areas are related to general principles of medicine and the various organ systems.
To vide the 18 major areas and to read the detailed explanation,
Application Process
Again, the USMLE / NBME Step 3 application process is a little different when you compare it with that for Steps 1 & 2. (Read more)
Exam Fees
As compared to Indian Competitive Exam Fees, the USMLE cost may appear a bit high. However, when you consider what you stand to gain from the Exam, the USMLE Fees begin to seem very reasonable.
The ECFMG official website is the site to visit to know the latest cost involved in appearing in USMLE Steps 1 & 2.
The current fee for Step 1 and Step 2 CK is $985 (around 74K INR).
The Step 3 fees can be checked on the FSMB official website. At present, the Step 3 cost is $895 (around 67K INR).
So, the total cost of USMLE in rupees comes out to around 2.15 lakhs INR.
Also, you need to apply for the ECFMG Certification. Currently, the ECFMG Certification Application cost is $160 (around 12K INR).
Pass Rate
Hypothetically, the USMLE pass rate naturally varies from 0 to 100%. In other words, it is theoretically possible for no to all aspirants to pass the Steps. However, for your immediate reference, we present a comprehensive summarization of the authentic data for 2019 that is officially available on the official website for USMLE.
Retake Rules
In general, over a period of a year, you may appear in the same exam only 3 times. In other words, you can make a 4th attempt only if 12 months have passed after your 1st. Also, your 3rd attempt must have been 6 months before your 4th.
Most importantly, you may not appear in an exam if you have already passed it. To clarify, getting the passing score does in no way mean that you get a seat in medical PG in the US. You have to score really well. This rule exists to eliminate those candidates who pass the exam once. The basic idea is to ensure that only those candidates succeed who have mastered the entire content. Those who have passed will go for selective study.
This defeats the purpose of the USMLE.
In addition, if you have appeared in any Step 4 times, incomplete ones included, you are no longer eligible to apply for any Step. Meanwhile, the individual States may have some other policy. To know them, click here.
Test Day Dos & Don'ts
On the day of your USMLE Exam, you must make sure that you –
Are fully aware of the code of conduct.
Comply in every way with the staff at the test center.
Carry a copy of your permit (soft or hardcopy) and identity proof.
Reach the test center 30 min before time.
Make sure that your headphones work.
Avoid using personal items except when you are on a break.
Double check that you have solved every section of the Exam.
Also, on this day, you should NOT –
Take the test if you are unwell. You should reschedule in such a case.
Have your family or friends with you.
Carry any personal things, except earphones (soft foam).
Write anything, anywhere till you enter your CIN (Candidate Identification Number).
Continue working after the call to stop.
Reach out to your locker for your cell phone when you are on an unscheduled break.

Also, you may find a lot of material at the USMLE forum too. Finally, there is a checklist that you must refer to before your USMLE test begins. Click here to
Changes in USMLE 2022
Due to the COVID19 pandemic and certain other factors, there have been some major changes in USMLE Exams:
The Step 1 results came in the form of a 3 digit score. Now, the Step 1 has become a simple pass/fail with effect from January 26, 2022.
The number of attempts for any Step has become lesser (4).
The Step 2 CS is gone for good. There are rumors about the scoring & the number of 'test items' in Step 2 CK too, but that is not official yet.
You can find the impact on changes in Step 1 Scoring on IMGS in this video
USMLE Scoring Report
A lot has changed in the scoring from January 26, 2022. From this day, the Step 1 has become a qualifying test and is no longer a scoring Step.
However, if you have appeared in Step 1 before this day, you will receive your Step 1 score as a 3 digit score also. A few aspirants with pass/fail scores will definitely be there who would have to compete with those who have a 3 digit score for Residency Programs. The USMLE cosponsors assure that the assessment for Residency Programs will involve weighing a lot of parameters and not the Step 1 scores.
Typically, the Score Report comes on a Wednesday. Since the Step 1 is now pass/fail; you will receive Step 2 CK & Step 3 scores. The Exam results take 3-4 weeks after you appear in that Step.
The USMLE / NBME Score Report remains available for a period of a year. Then, you can get the results in the form of a Transcript (this service is free). However, you will have to pay if you wish to get it sent to a 3rd party.
Most importantly, the transcript contains information like your USMLE Exam history and a mention of any misconduct that was reported against you. So, we told you to be aware of the USMLE code of conduct in the dos & don'ts section.
The MyNBME Service Portal at the NBME receives your exam data electronically.
Disclaimer
USMLE® is a joint program. The Federation of State Medical Boards (FSMB) and the National Board of Medical Examiners (NBME) are co-sponsors. None of the trademark holders have affiliation with MOKSH Academy or this website.
ACGME® is a registered trademark of the Accreditation Council for Graduate Medical Education.
The ECFMG® is a registered trademark of the Educational Commission for Foreign Medical Graduates.
The Match® is a registered service mark of the National Resident Matching Program® (NRMP®). The NRMP has no affiliation with MOKSH Academy.
Electronic Residency Application Service (ERAS®) is a program of the Association of American Medical Colleges. It has no affiliation with MOKSH Academy.
Test names and other trademarks are the property of the respective trademark holders. None of the trademark holders have an affiliation with MOKSH Academy or this website.