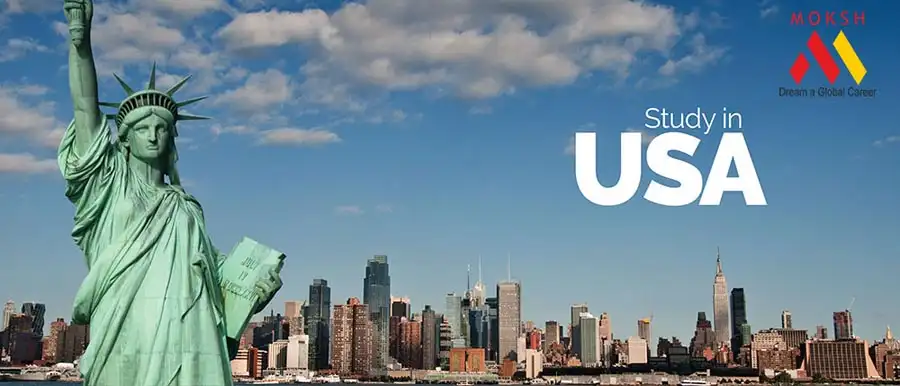 USA – Land of opportunities
The United States of America (USA), commonly known as the United States, is a transcontinental country located in North America. With thousands of academic programs, world-class institutions, and unmatched flexibility, the United States presents high-caliber higher-education opportunities that remain eminent on the global level.
Students are provided with lots of support through student clubs on behalf of each country as well as offices for international students. Likewise, several on-campus activities are provided by the American Universities and Colleges. Due to which, the U.S. universities and higher education institutions receive plenty of international students each academic year.
In US, there are about 4,360 higher education institutions, out of which 1,582 are two-year colleges while 832 of them are four-year colleges. And over 4,000 degree-granting academic institutions are listed under the U.S. Department of Education. According to the latest data from the American Association of Community Colleges (AACC), there is a total of 1,050 community colleges in the U.S.
As a student, you will enjoy the flexible timing for work and to pursue extra-curricular activities while enrolled under the course. Also, in USA, students gain exposure of several cultures and the diversity, which adds to the individual's Personal growth.
Types of Institutions in USA
In the United States America, several types of higher education institutions are present. The students can select any institution from community colleges to private universities. Here's the list of different types of higher education institutions in the U.S. -
Public universities - Public universities are basically higher education institutions that are state-funded. These universities are often huge in size and offer low-cost education.
Private universities - Private universities are publically funded and tend to have higher tuition fees than public universities.
For-profit private universities - For-profit private universities often set apart as their objective is not only focused towards educating students but also to generate revenue. These universities follow great curriculums and deliver quality education as well.
Non-profit private universities- Non-profit private universities' mainly focuses on offering high-quality education rather making profits. These institutions hold reputation as they render high-quality curriculums and education.
Research universities- Research universities can be public and non-profit private universities, often referred as doctorate-level degree granting institutions. These institutions spend millions in research expenditures and have high research activities.
Colleges – Colleges, contrast to the universities, and requires an average of two years to four-year to graduate. However, there are also numerous colleges, which are often akin to universities. Colleges, similar to universities, differ from each other and are separated into several kinds.
Liberal arts colleges- Liberal arts colleges are generally non-profit private institutions relatively smaller in size. They set an emphasis on the undergraduate- level and well-formed education.
Community colleges- Community colleges refers to private two-year higher education institutions. They grant associate degrees, diplomas, and certificates.
Other colleges- Apart from liberal art colleges and community colleges, there are religious colleges, specialized colleges, art colleges, same-sex colleges, and for-profit colleges. These colleges can be either public or private, and often very similar to community colleges in function, but with a specific set of rules that are unique to each institution.
Top Universities in USA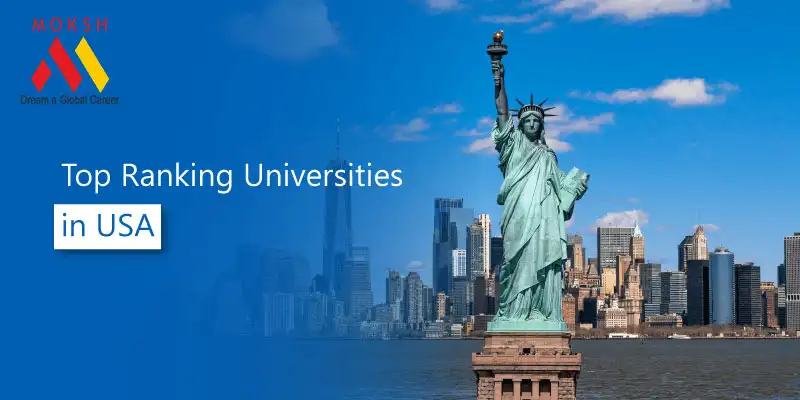 The United States houses tons of prestigious World Ranking Institutions. These institutions not only rank high in terms of Quality of Education, but also for the Alumni, Quality of Faculty, Research Performance, and so on. Some of the top ranking universities of US are listed below-
| No. | Name of the institution | Country Rank | World Rank |
| --- | --- | --- | --- |
| 1. | Harvard University | 1 | 1 |
| 2. | Massachusetts Institute of Technology | 2 | 2 |
| 3. | Stanford University | 3 | 3 |
| 4. | Princeton University | 4 | 6 |
| 5. | Columbia University | 5 | 7 |
| 6. | University of Chicago | 6 | 8 |
| 7. | University of Pennsylvania | 7 | 9 |
| 8. | Yale University | 8 | 10 |
| 9. | California Institute of Technology | 9 | 11 |
| 10. | University of California, Berkeley | 10 | 12 |
Advantages of studying in USA
World's largest international student population.
Nearly 5% of all students enrolled in higher-level education are international students, and the numbers are growing.
More than 1.25 million international students as of now are studying in the U.S.
Under the 2022 US University Ranking, over 1700+ US higher-education institutions ranked top position.
The universities offer industry oriented, practical-skill based teaching learning module.
Several reputed higher educational institutions also have tie-ups with industries.
The higher study programs of US are identified for their exceptional standard in terms of learning experiences, intellectual, and innovative practices.
Immense number of English taught courses and degree programs.
Top courses in USA
The United States presents a broad category of study programs for the national and international students. Study programs or degrees comprises of the subject fields such as Computer Sciences, Engineering, Accounting and Business Management. Here is the list of Top-most preferred study programs in USA-
Biotechnology
Business Management
Computer Science
Data Science and Business Analytics
Electrical and Computer Engineering
Finance
Mechanical Engineering
Medicine
Cost of Study in USA
The colleges and universities in USA, charges tuition fees as the basic academic amount. On average, the cost of studying in USA for international students is $45,000 /year. The fees to study in USA differ based on multiple factors such as the type of university, course undertaken, type of degree program, etc.
Let's take a look at the overview of the cost of studying in USA based on type of you choose degree choice:
| Degree Type | Average Tuition Fee /Year (in US) |
| --- | --- |
| Bachelors | 8,000 - 40,000 USD /year |
| Masters | 10,000 - 60,000 USD /year |
Program Intakes
The academic year usually runs from August through May. Most American colleges and universities follow semester system (two terms) but while some present with a trimester system (three terms). Moreover, some universities do refer intakes as semesters.
Fall: most preferred intake among Indian students, the intake begins in the month of September
Spring: Starts in January; it's best if you miss the September intake
Summer: Available for limited programs and colleges, the Summer intake usually starts around May
Scholarships in USA
American Universities offer several opportunities and financial aids to the students. The higher educational institutes present bunch of scholarships programs under graduate and undergraduate programs such as the International Student Scholarship, International Student Merit Scholarship, Presidential Scholarship, International Undergraduate Student Scholarships, Chancellor's Scholarship, etc.
Eligibility Criteria for the Admission
However, these are the items you are most likely to need if you apply to a university in the US:
Transcripts or records of grades (high school and/or university)
Resume/ CV
Proof of English-language proficiency.
Motivation letter or statement of purpose.
Application fee
Test scores like SAT, ACT, GRE, or GMAT
Visa Requirement for admission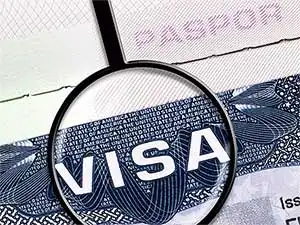 Based on the immigration law, the U.S embassy or consulate will determine the type of visa required, based on the purpose of your travel, eligibility and other factors.
Any Indian student, planning to study in the USA has two types of visa options: F-1 visa and M-1 visa. Students enrolling for vocational or nonacademic classes must apply for M-1 visa while when enrolling in academic degree courses from an accredited University or college will require an F-1 visa.
Generally, it takes from 3 to 5 weeks time for your US visa application to get processed. The students should start the application process at least three months before the time of departure date, to acquire visa on time.
Post Study Visa
An individual holding an F1 visa can stay in the USA for a year once they finish their degree. An F1 visa holder can apply for Optional Practical Training (OPT), which permits international students to stay and work in the USA for an entire year.
Furthermore, post-completion of studies, an international student must apply for either STEM OPT or OPT to stay in the United States. A STEM OPT or OPT is optional practical training. Under this program, international students can remain in the US for one year (regular OPT) and up to three years (STEM OPT).
Accommodation in USA
In USA, different types of accommodation can be availed easily at different price category. Students can either look for On-Campus Residence, Off-Campus Dormitories, Room sharing, or one bedroom apartments. The overall cost of accommodation will notably vary in different cities in the USA. Moreover, depending upon the facilities, the university may charge for the facilities offered and the location. However, the average cost of accommodation approximately would be $700-1500.
Cost of Living
The Cost of living in United States is way higher as compared to that of India. However, the US cities perform well in terms of university ranks, employment and job opportunities. But when speaking of affordability, the living costs in United States are far above the ground. Nonetheless, in US, plenty of affordable student apartment options are available.
Part time Jobs
In the US, if own an F-1 category visa you are eligible to work part-time up to 20 hours per week and full-time job during vacation. Depending on the type of work, a student can expect to earn around $10-15 per hour.
The international students prefer to take up a part-time job. Some of the highest paying preferred jobs by the international students include assisting jobs like research study assistant, teaching assistant, library assistant, Food/catering/ assistant, tutoring or mentoring and receptionist.
Job Opportunities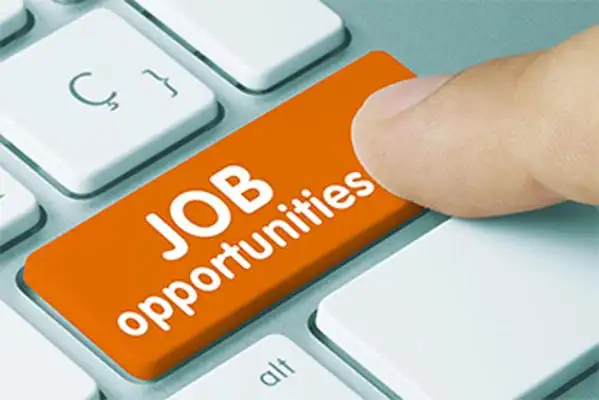 Each year, plenty of international students move towards United States as it offers better education, to develop command over English language. Immigrants can easily assert jobs in the field of Science, Technology, Engineering, and Math. In addition, several immigrants continue to stay in California, Texas, and New Jersey.
Nonetheless, getting a Job in the U.S. will be based on your overall, skills, circumstances, and the career option that you plan to do.
You can refer the table below to gain insight about the preferred job roles, and Average Salaries offered in the United States -
| Preferred Job Roles in USA | Average Salaries (Per Year) |
| --- | --- |
| Allied Healthcare Professional | $54,000 |
| Business Manager | $75,000 |
| Engineer | $95,000 |
| Finance / Investment / Accounting Manager | $75,000 |
| Financial Analyst | $67,000 |
| Hospitality / Tourism | $70,000 |
| Marketing Manager | $99,500 |
Study in USA vs Study in Europe
There are several points that vary among Study in USA and Study in Europe. Some of the key major differences are stated below-
Variety of study programs: European universities offer a lot more types of degrees than American universities.
Quality of Education: The European Schools is follow curriculum that is more structured, coherent and focused. While the US curriculum, holds less weight-age but more interactive.
Cost of Education: European countries like Germany, Austria even provide Free Education to international students as the govt. has more control over the tuition fees.
High Return on investment (ROI): The US universities are very high-priced for no exact reason. So if you are a student looking for cost effective study options, you should probably decide on European higher institutions.
Work Opportunities: With a European degree, students get to work in any of the 26+ countries with just one Schengen visa. Moreover, European colleges and institutes are located in urban cities and are well connected to the rest of the city. Thus, it becomes much easier to find jobs most of the companies are located in the urban areas.
Transportation: The entire Europe is very well connected by public transport. But in the US, you must own a vehicle or a car to travel, since most schools are located in the outskirts.
Cultural Experience: Different countries have their own culture to offer. With Europe, lies networking opportunities and an amazing work life balance while in US lacks the same.