Medical PG in USA (USMLE)
Most of the Students studying in Macedonia also plan for doing Medical PG from USA. This is because getting PG Seats in India is very tough.
With the introduction of NEXT, maximum students in India are getting attracted to USMLE prep from 1st year of MBBS since it simulates the new NMC Competency-based curriculum remarkably. US Healthcare system is considered as one of the best health care systems in the world because of numerous reasons like high rewards, excellent infrastructure, merit based assessment, open opportunities for Super specialties. Most of the countries try to replicate US health care assessment system for their Medical Graduates. USMLE exam is divided in 3 Parts. One can appear in USMLE Step 1 after 2nd Year, USMLE Step 2 CK during internship and Step-3 during residency (Medical PG). Unfortunately there is no prometric center in Goergia, But, all neighboring countries are having these centers.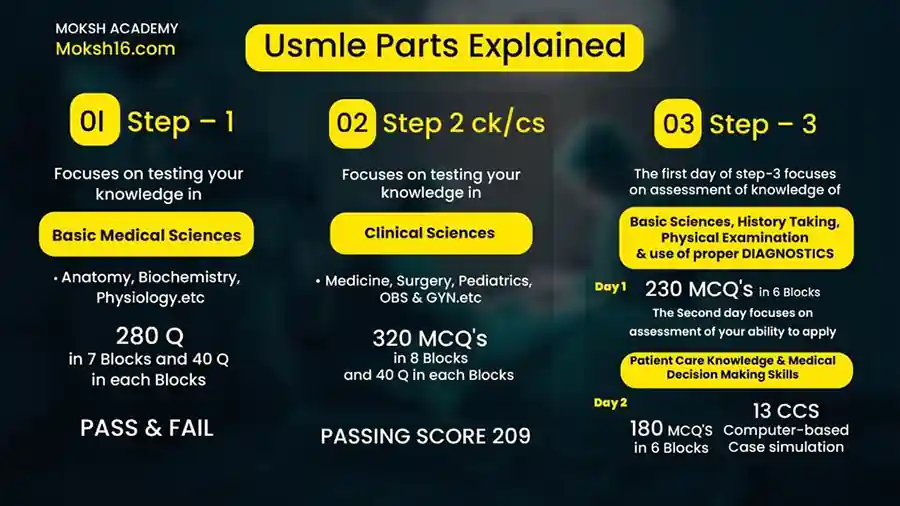 MOKSH Coaching focuses on a patient-centered learning approach which helps students score high on both USMLE & NEXT. MOKSH is the leading name in USMLE Coaching. Currently, 1000+ Students from Indian and Abroad medical colleges are preparing for USMLE steps via the MOKSH Platform.