The Roadmap To Pursue Medical PG In Germany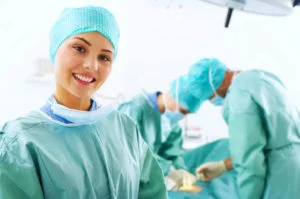 Post graduation courses after MBBS is always a point of worry for Indian doctors. On looking for alternative solutions, they literally have to decide to pursue Medical PG abroad. And at their age, probably, settle down abroad as a MD / MS! One of such destinations where the Indian doctors prefer to pursue medical post graduation in Germany.
PG in Germany after MBBS in India is one of the best options among overseas medical PG options though it is quite complex. Post graduation after MBBS in Germany is pursued by many Indians who tried their best to crack AIPGMEE / NEET PG for 2-4 times and ultimately wished to move ahead by taking a bolder decision in the interest of their passion.
The program to become MD in Germany after MBBS in India is filled with quite a few challenges. First of all, you need to get in touch with the authentic, experienced and knowledgeable overseas education consultant who understands your needs well. The steps are well defined and it takes additional 2 years to study PG medicine in Germany though it ultimately gives an opportunity for PG in Germany.
German System For Medical PG In Germany:
---
There are many medical universities in Germany which surprisingly teach the entire MBBS course completely free of tuition fees. However, the roadmap to medical PG in Germany is under the German medical council and the medical universities of Germany do not come into the picture. An entire roadmap right up to Post Graduate medicine is smooth if you have studied the bachelor level in a medical university in Germany. However, if you are going for MD level directly after MBBS in India, it throws challenges in terms of language learning and the clarity in the system. Accordingly, we always convey to the MBBS aspirants in India to choose a ranked medical university of Germany for a roadmap right up to PG level.
In order to pursue PG in medicine in Germany, the students opt for these options in 2 different ways.
Group Counselling (Seminars):
---
MOKSH is going to hold seminars in different parts of India and shall come to your city anytime, DO NOT MISS this golden opportunity to interact with our expert counsellors and get the right advice on your medical career! Click here to register for the seminar!
Also, it is highly advisable to attend one of our Online Counselling sessions on MBBS abroad till PG before attending the seminar as you would have your basics clear since the start! Click here to attend an online counselling session!
Preferred Roadmap For Medical PG In Germany:
---
The doctor would need minimum 6 -8 months prior to the departure to Germany. During this period, generally, the doctors clear A1 and A2 level of the German language. MOKSH provides Free German Language Online classes for its registered students, due to the requirements being:
Learn German Online for A1 and A2 levels for Free (for MOKSH registered students Only).
Get the admission letter from a government approved test and language learning center for TELC B2 and TELC C1 . Normal and standard B2 and C1 level would not be sufficient.
Study the German language up to C1 level in Germany.
Get the confirmed Observer-ship from a German hospital approved by the German Medical Council to pursue Medical PG in Germany. Initially, the observership would be for 1 month only. It would be extended for 6 months and then further if required.
Go through the "Approbation System" meaning registering yourself a German Medical Practitioner with German Medical licensing authorities. (MOKSH would support it through our German office).
The students would have to manage the residency on their own immediately after the observer-ship and completion of the "Aprobation" application (Licensing) Since the student has completed 1 year of Masters program, the student is eligible for 18 months of work search permit officially. Our German office shall support you to get the required Residency but it cannot be guaranteed by us right from the beginning since it depends a lot on:
Language level proficiency achieved by you.
Letter of recommendations received by you during observer-ship.
You would have to pass the Kenntnisprüfung exam (Non competitive).
Approximate Cost To Pay To Moksh, German Office:
---
The following amount needs to be deposited in MOKSH, Germany office on a progressive basis on arriving at Germany.
| Sr. No. | Course | Fees (EUR) | Fees (INR) |
| --- | --- | --- | --- |
| 1 | Language Program (B1) in Germany | 600 | Rs. 45,000 |
| 2 | Language Program TELC B2 & TELC C1 separately in Berlin / Hannovar / Dusseldorf | 4,400 | Rs. 330,000 |
| 3 | Special Medical Terminology program | 1,500 | Rs. 112,500 |
| 4 | FSP exam registration & get Work permit | 1000 | Rs.75,000 |
| 5 | Hospital enrolment in Germany | 2,000 | Rs. 150,000 |
| 6 | Exam Cost for Language & Clinical Exit Test | 500 | Rs. 37,500 |
| 7 | "Aprobationship" Service (Optional) | 5,000 | Rs. 375,000 |
| | TOTAL | EUR 15,000 | Rs. 11,25,000 |
*Add pre-departure costs charged by MOKSH including travel costs. The above conversion from EUR to INR has been done at a rate of 1 EUR = INR 75. The rates varies constantly.
You must note that you need to open a Blocked account in your own name in a German Bank for an amount of EUR 8,640. This money would be utilized for your living cost for the first year in Germany.
The Visa issuance could be a problem for few people who are not well prepared. Accordingly, MOKSH has designed a more concrete roadmap for post graduation in medicine in Germany. The alternative route provides higher stability and guarantee of the whole program having and fixes every loose end. The costs go up by almost 15 Lacs in this care due to an additional Non-Clinical degree.
Alternative Roadmap For Medical PG In Germany:
---
Few advantages remain if you take an alternative roadmap for 1 year Masters degree in healthcare. instead of only going directly for TELC B2 and C1 level language program. (Taught in English language) During this period, doctors from India can learn the German language up to TELC C1 level while going through the Master level program (It is an upgraded course from MPH – Masters in Public Health since the financial and accounting part to run a hospital is also taught). This roadmap makes them strong contender as well as gives an opportunity for them to remain connected with many hospitals.

Alternative Roadmap Steps:
---
So within first 2 years, the doctor completes 4 programs to be eligible for Medical PG in Germany:
Learn A1 language level (preferably A2) in India enabling you to apply for Visa.
1 year Masters (If you are confident to learn the language) / 2 year MBA in Healthcare Management (If you wish more time before entering clinical side).
Language learning up to C1 level in the same city while completing the course.
Observership in a German hospital as per German Medical Council.
Approbation Application to convert temporary license to permanent German medical license. .allowing you to avail of the residency for MD / MS.
The residency period of 3 years on a minimum basis and 5.5 years maximum (for Neurosurgery). It is to be noted that the stipend to an extent of EUR 2,300 per month (Around Rs. 1.80 Lac) is paid to the Indian doctor pursuing residency / Clinical PG in Germany. The normal living expenses for a doctor to stay in Germany is around EU 700 saving almost EUR 1,600 amounting to Rs. 1.30 Lacs. Accordingly, the student saves approximately Rs. 15 Lacs per year during the period of residency.
Work Search Visa For Germany:
---
On completion of 1 year Masters program, the Indian doctor can receive the work search permit (Visa extension) for 18 months. This is a standard immigration rule for those who complete the Masters level degree (MHM or MIB) achieved in Germany. The rule allows you to stay back in Germany for this period. MOKSH ensures that the "Approbation" application to issue a license by the German medical authorities is done successfully through its office in Germany. However, the student needs to ensure clearing of the language level as described above in order to pursue PG medicine in Germany.
Based on the recommendation letter received from the doctor while doing the observership and the personal interview at the hospital, the doctor could pursue his residency (Minimum 3 years – but depends on the specialization) in a German hospital. At the end of the residency, he is eligible for the Board certified MD degree by German medical council.
A standard cost of the 1 year Masters program (Non-Clinical) in Germany would be EUR 20,000 per year. Few lower graded private universities also provide options starting from EUR 13,000 per year. This cost apart from the living cost in Germany to the tune of EUR 8,000 would be extra. However, if you are confident, do not spend this extra money. Go for the observership directly once you reach a higher German language proficiency.
Our services include the support to apply you for Work Search Visa to the relevant department in Germany.
Online Counselling Session (Webinars):
---
Get Complete information on MBBS Abroad, MBBS in India, How to choose the university, country, Pros & Cons of different countries, PG preparation followed by a Q & A session with doubt clearance and every other possible detail regarding MBBS right up to PG! To get a glimpse of the previous webinars, Click on MBBS Abroad till PG, MBBS in USA till PG, MBBS in Germany till PG to watch. These are the recorded versions.
To register for a live Online counselling session and get all your doubts cleared with the CEO of MOKSH, Click here. You can also subscribe to our channel on Youtube in order to get constant updates on new webinars and videos on MBBS Abroad! Click here to subscribe to MOKSH Webinars!
In case of any error, Call on 7024240963.
An Important Point:
---
You may create a PLAN B in case you are not able to get the residency leading to post graduation in Germany after MBBS. Immediately after the observership, the doctor can get a job in the hospital towards management work. You can continue the application for the clinical residency. This gives huge back-up for the doctor and ensures the immigration if required. Further, the cost during the first 2 years of the program is reimbursed in the next 1 to 2 years of residency. The net cost to received MD is ZERO!
Comparison Of Medical Pg In Germany & MD In USA:
---
There are few advantages of this program over doing Medical PG in USA:
To pursue medicine PG in Germany, there is no need to appear for the competitive entrance test like USMLE and if the doctor learns the language and passes the "TestDaf", it is good enough to ensure Residency. The doctor needs to pass a test called "Kenntnisprüfung" which is a non-competitive for converting their temporary medical license to the permanent medical practice license. The doctors must understand that this exam offers an opportunity for only 3 attempts. In case you can not clear it, you would loose the chance to pursue MD in Germany.
Generally, an Indian doctor thinks of Medical PG abroad, the first choice would be USA. However, the competition to get the residency is much lower in comparison to USA via USMLE exam. Germany has a very stable population. The flow of international students is very low by comparing to USA due to the German language problem.
The doctor pursuing medical PG in Germany would be able to get the specialization of his choice. The options include Neuro / Cardio / Ortho / Radiology etc. While in USA, the international doctors are offered low-interest General medicine, Family medicine or internal medicine as options during residency.
The cost of doing the program in USA is almost 100% more than that of Germany.
Cost Of Masters (MHM + Medical PG IN Germany)*
---
The cost for PG Medicine in Germany works as per the table shown below:
| Sr. No. | Course | Fees (EUR) | Fees (INR) |
| --- | --- | --- | --- |
| 1 | Masters Program in Healthcare Management | 12,300 | Rs. 922,500 |
| 2 | Language Program (A2-B1) in Germany | 3,000 | Rs. 2,25,000 |
| 3 | Language Program TELC B2 & TELC C1 separately in Berlin | 6,000 | Rs. 450,000 |
| 4 | Finalizing the Observer-ship | 1500 | Rs. 112,500 |
| 5 | "Aprobationship" Service* | 7860 | Rs. 589,500 |
| | TOTAL | EUR 30,660 | Rs. 22,99,500 |
| 6 | Blocked account in your name | EUR 8,640 | Rs. 648,000 |
| 7 | Exam Cost for TELC B2 and TELC C1 | EUR 1000 | Rs. 75,000 |
*Add pre-departure costs charged by MOKSH including travel costs.
Moksh Services Charges For Medical PG In Germany Program:
---
The whole process of application documents is handled for you by MOKSH after due counseling & admission. Following services are provided by MOKSH (Indian and German) offices:
Counseling & Guidance for Medical PG abroad.
Learn the German Language online for Free.
Admission to the language school in Germany for B1 and higher levels.
We provide accommodation confirmation prior to departure for Medical PG in Germany.
Complete travel services with Visa assistance and advisory.
Finalizing the Observership in a German hospital
Approbation services to transfer to a German medical license
Local support by our German office.
The registration form gives you complete details of the charges that you would need to pay to MOKSH (India) and MOKSH (German) offices to ensure smooth processing.
Difference Between Direct & Alternative Roadmap:
---
In all, the doctor can get the language proficiency and Medical license to work in a German hospital. A Masters degree in Healthcare Management allows the student to stay in Germany for 18 more months. Board certified residency with stipend leading to master in medicine in Germany is available at Rs. 27 Lacs. MD / MS in Germany can be done in your chosen field or branch or specialization. However, learning a language to the expected proficiency level. Also completing the process as per the dynamic German medical council is an extra challenge. Now compare Rs. 2 to 3 Crores of expenses Vs. above achievements!
The total process for Medical PG in Germany takes around 1 year and an expense of around Rs. 25 Lacs to complete the Study Medical PG in Germany after MBBS in India On completion of the observership in the hospital, the doctor expects to get placement in the same hospital for the residency. As per the rules of the German medical council, the doctor would have to proceed for the board or university certified degree.
Tele - Counselling:
---
MOKSH has an extremely knowledgeable and experienced team of MBBS counsellors who have an expertise in a specific topic like MBBS in Russia, China, USA, Ukraine, Germany, etc right up to PG. You can be in touch with one of the counsellors constantly via phone calls, SMS, Whats app, Emails, etc and they shall be there to solve your doubts and help you carve the right path towards your MBBS journey!
You can call on,
9699360370 for MBBS Abroad like Russia, China, Ukraine, Georgia, Poland, Kyrgyzstan, etc ( if you have a budget in the range of Rs. 15lacs and above)
8082143550 for MBBS in USA right up to PG ( If you have a budget of Rs. 60-70 lac)
8291922514 for PG in Germany
MCI Approval For MD / MS In Germany:
---
Fortunately for Indian doctors, MCI recognizes many German medical universities providing MD / MS programs. You may check the list of such universities. You may prefer the PG seat at the hospitals affiliated to these boards or universities. However, one must note that it is not necessary that just because you have become eligible for the PG seat in these universities. The success in getting the PG seat depends on many factors such as:
Your language proficiency
The letter of recommendations (LOR) received during observership or hospitation.
You need to clear the exit exam in Germany.
Clearance of C1 level exam.
The research work, if any.
The practical experience in India before you left for Germany.
You may check The list of MCI approved MD / MS programs in Germany.
Average Earning In Germany:
---
Those who wish to settle down in Germany may understand the income structure in Germany after MD / MS course abroad. On an average, the doctor would earn Rs. 75 Lacs per annum towards salary from the hospital as MD / MS in Germany. Many Indian doctors have opted for this route to PG after MBBS in India. An added advantage of low cost and a guaranteed observership in German hospitals made MD medicine in Germany program popular among Indian doctors.
Personal Counselling:
---
MOKSH has its branch offices in 12 cities of India now so there is no need to travel all the way to the Mumbai Head office for a personal counselling! You can still do so if you wish though. To get to a MOKSH office in your own city for a free personal counselling session on MBBS Abroad right up to PG in USA/ Germany, You call on 9699360370 and our counsellor shall arrange a Personal counselling session in your city or the closest location to you.
How To Apply For MD / MS In Germany:
---
MOKSH has an online system accepting applications from the Indian doctors from across the country. The system is in 4 steps and it takes just 30 minutes to complete the application process.

Scholarship Test:
---
MOKSH holds an Online Scholarship Test every year where in the students get the NEXT Online Coaching on a huge discount or even 100% scholarship which otherwise costs more than Rs.1, 25,000. It is a 360 marks MCQ test focused on the 12th Board exams syllabus.
The students who register with MOKSH for MBBS Abroad get a higher priority in the scholarship test. You can call on 9699360370 to get further information on the scholarship test of 2021! Apply Now