Overview
Bulgaria, a small but appealing nation on the Balkan Peninsula, which draws plenty of tourists and foreign students. If you make plans to study in Bulgaria, you'll find a remarkable range of natural environments, from warm, sandy beaches to striking mountains. Above all, the country is a fairly low-cost study destination for medical aspirants.
Bulgaria is one of the oldest European countries. The country's next-door neighbours are Greece, Turkey, Macedonia, Serbia, and Romania.
In addition, it is a member state of the EU, NATO, and the UN, and is currently in the process of joining the Schengen Area.
Quick Facts of Bulgaria:
| | |
| --- | --- |
| Country | Bulgaria |
| Capital: | Sofia |
| Total Population: | 7.3 million(est. 2021) |
| Languages: | Bulgarian (Official) while official alphabet is Cyrillic |
| Currency: | Bulgarian lev (BGN) 1 BGN = 45 INR |
| Medicine Degree Awarded | MD (Master's degree) |
| Duration of Course | 6 Years |
Education system in Bulgaria
The Bulgarian system of higher education welcomes applicants from all around the globe. A good number of Bulgaria's international students come from Turkey, Greece, and Macedonia, with huge numbers arriving from Nigeria, Germany, Italy, Israel, the UK, Ghana, South Africa, and India, amongst others. Bulgaria follows the Three Stage Education system Primary, Secondary, and Tertiary.
| Education Level | Duration |
| --- | --- |
| Primary-Basic First Stage | 4 Years |
| Secondary-Basic Second Stage | 4 Years |
| Secondary Education | 4 Years |
| Tertiary - Bachelor | 4 Years |
| Tertiary- Master | 5–6 Years |
Why study in Bulgaria?
It offers a safe and friendly living environment to foreign students
The Medical Universities in Bulgaria are mostly state-owned (Public institutions).
Affordable Tuition Fees for Medicine in comparison to other European countries
Low cost of living
Affordable private or student hostel accommodations
Three Bulgarian universities are included in the QS University Rankings: EECA 2016, which is a list of the top 200 universities in Emerging Europe and Central Asia.
Bulgaria is a member of the European Union, which ensures the European standard of education.
Medical university student transfer accepted.
Admission occurs twice a year, in February or October.
Entirely valid Degree in Europe and recognized around the globe.
Bulgaria delivers a 6-year program that leads to a Master's degree in medicine.
GMC Recognized Medical Schools in Bulgaria
Studying medicine in Bulgaria has the significant advantage that you can practice in the UK. The Bulgarian universities meet the GMC requirements, as the medicine program is aligned with guidelines for medical education in the European Union. Students are awarded 360 credits and 5,500 hours towards the degree of a student studying medicine in Bulgaria can practice in the UK
Tuition Fees to Study Medicine in Bulgaria
Most English-taught medical universities in Bulgaria have a tuition fee of € 8000 per year. However, the annual tuition for relatively small medical schools in Bulgaria would be €7000 or €7500. Indeed, the tuition fees in Bulgarian medical universities are among the lowest in the European Union.
Medical Universities in Bulgaria
The structure of the Medicine course is in the following way: two years of pre-clinical study, followed by three years of clinical study. The last year or the sixth year is devoted to clinical practice (internship). Graduates are granted a Master's degree along with the professional qualification of a Physician. There are 6 medical schools in Bulgaria, that offer English taught MD programs to international students. Medical Universities are operational for the last 100 years.
Here are the best Medical Universities in Bulgaria for international students pursuing an MBBS or MD degree:
| Medical School | Cities | Estd |
| --- | --- | --- |
| Medical University Varna | Varna | 1961 |
| Medical University of Plovdiv | Plovdiv | 1945 |
| Medical University of Sofia | Sophia | 1918 |
| Pleven Medical University | pleven | 1974 |
| Trakia University | Stara Zagora | 1982 |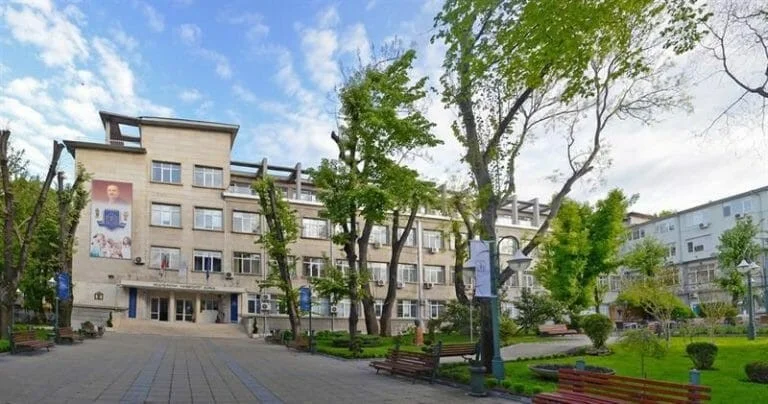 1. Medical University of Varna - It was founded in 1961 and has yielded high-quality international doctors. The university started the Medicine program in English in 2003. Varna is located on the Black Sea beach and is a vibrant tourist city, especially in the summer, while during the winter, it is calmer.
Varna International Airport is just a 15-minute drive away via taxi to the medical university. In general, it is the most competitive university in the country to gain admission. The entrance exam should be well prepared for by the students. The tuition fee for Medicine is €8000 per year.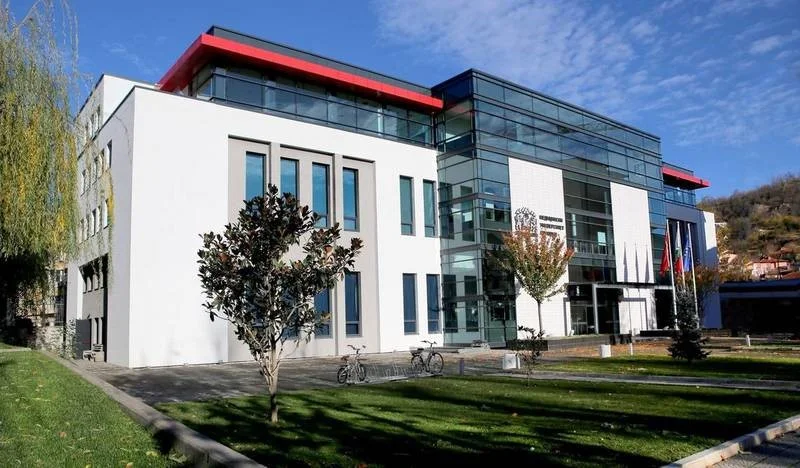 2. Plovdiv Medical University - It is nestled inside the small town of Plovdiv. This medical university was founded in 1945. The Medical University of Plovdiv is in a cozy town in Bulgaria, known as the oldest city in the country.
The institute enrolls about 300 students per year. Flights are not as frequent to Plovdiv International Airport, so most students travel to Sofia International Airport and then get a taxi or bus to Plovdiv. The taxi journey is about 45-50 mins and will cost about €75 per journey.
For admission to this university, the applicants need to appear in a competitive entrance exam and score over 70%. The annual tuition fee for the medicine program is € 8000.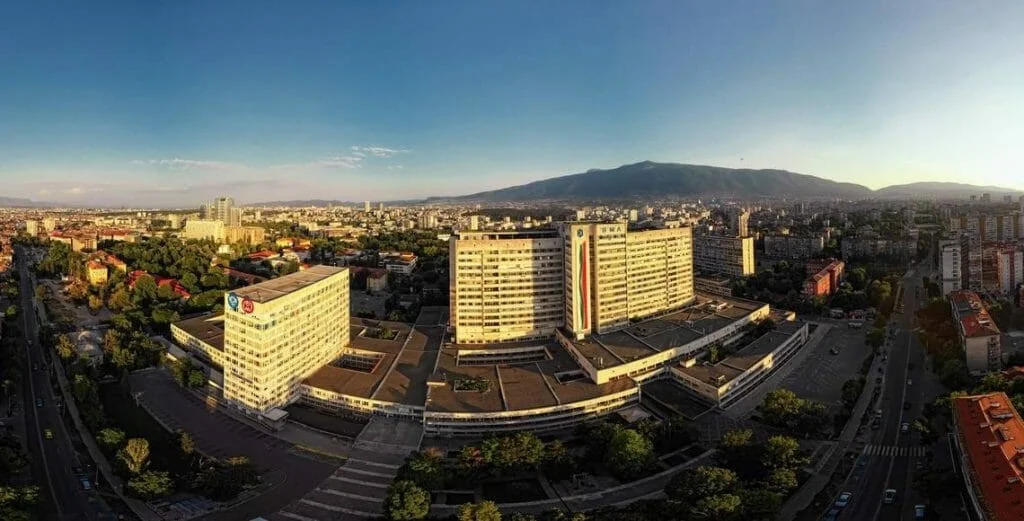 3. Medical University in Sofia- It is located in Sofia, the capital of Bulgaria in Eastern Europe, and is the oldest medical school in the country. The university has a large region for 400 international students hoping to study in the English medical program.
The Medical University is typically a 20-minute taxi journey from the airport.
For admission, students will have to appear in an entrance exam held by the university. The entrance exams are held around early September.
The tuition fee for Medicine is about € 9000 each year.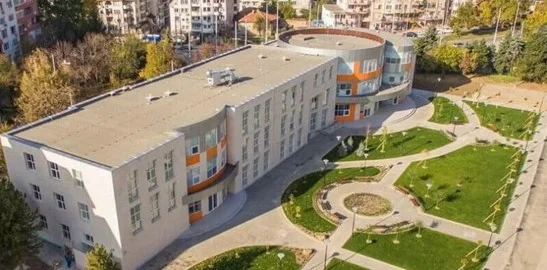 4. Pleven Medical University - Pleven Medical University is located in Pleven, Bulgaria. The university only has English-taught medical courses. The academic year starts in February, and the university demands an entrance exam. The tuition fee is € 7500 per year.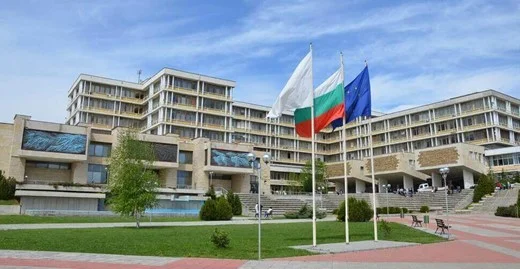 5. Trakia Medical University - The University is located in a small city in the mountains called Stara Zagora. The nearest airport is Sofia International Airport which is a 2-hour taxi ride away. Tuition costs are 7000 € per year for medicine.
Cost of Hostel and Accommodation in Bulgaria:
In Bulgaria, most universities have dormitories of their own. These dorms generally offer basic facilities such as a bed, study desk, and shared kitchen and bathroom facilities.
Above all, private student residences are also available and are usually privately owned that offer accommodation to international students. They are usually equipped with much better facilities such as air conditioning, internet access, and laundry facilities.
In university dormitories, the cost is usually between 100 and 300 Bulgarian leva per month ( approximately 50-150 EUR ). While the cost of private student residences are higher and can range from 300 to 800 Bulgarian leva per month ( approximately 150-400 EUR ).
Cost of Living in Bulgaria
Average living costs in Sofia are around €300-400 per month without rent. Average living costs in smaller cities like Plovdiv, Varna, and Pleven are around €300. Generally speaking, the cost of living in Bulgaria for international students is the lowest in the EU.
Eligibility Criteria for Medicine in Bulgaria
In order to enroll for Medicine program in Bulgarian Medical University, you must meet the following criteria:
You must be at least 17 years of age.
Biology and chemistry courses in 10+2 Grades and the average score of those two subjects is required to be not less than 65%
English Proficiency(IMF/TOFEL)
Application Deadline
For application deadline in Bulgarian Universities, refer to the table below:
| intake | months | Last Date to Apply |
| --- | --- | --- |
| Autumn | Sep-23 | 1st June 2023 |
| spring | Feb-24 | 15th Nov 2023 |
Medicine Syllabus in Bulgaria
The Medical Universities in Bulgaria follow the ECTS System. The student earns 430 Credits in the entire Medicine study (6 years). The structure of the Medicine course in Bulgaria is as follows: two years of pre-clinical study, followed by three years of clinical study. The 6th year or last year of study is devoted to clinical practice (internship).
Pre and Para Clinical Subject
| Subject/Year | 1st | 2nd | 3rd | credit |
| --- | --- | --- | --- | --- |
| Anatomy and Histology | | | | 21 |
| human biology | | | | 8.2 |
| Cytology and Embryology | | | | 6.6 |
| Latin language | | | | 4.9 |
| Medical Ethics | | | | 3.2 |
| physiology | | | | 12 |
| General medicine | | | | 3.2 |
| Biochemistry | | | | 10.4 |
| Medical Informatics | | | | 2.3 |
| Biophysics | | | | 4 |
| Research Projects | | | | 3.2 |
| social medicine | | | | 5.2 |
| microbiology | | | | 7.7 |
| Pharmacology | | | | 8.6 |
| internal diseases | | | | 11.6 |
| Pathophysiology | | | | 6.8 |
| operative surgery | | | | 8.6 |
| General Pathology | | | | 6.2 |
| Medicine of disasters | | | | 2.3 |
| Medical Genetics | | | | 2.9 |
| Total Credits | | | | 138.9 |
Clinical subjects
| Subject | 4th | 5th | 6th | credit |
| --- | --- | --- | --- | --- |
| Scientific Journals | | | | 17.7 |
| surgery | | | | 27.1 |
| Internal Diseases | | | | 41.2 |
| Ophthalmology | | | | 4.6 |
| Ecology and occupational diseases | | | | 7.3 |
| Otorhinolaryngology | | | | 4.6 |
| Nuclear Medicine and Radiotherapy | | | | 5 |
| Clinical Pathology | | | | 5.5 |
| Neurology | | | | 7.4 |
| Dermatology and Venereology | | | | 4.6 |
| Orthopedics and Traumatology | | | | 4.6 |
| Obstetrics and Gynecology | | | | 23.1 |
| pediatrics | | | | 23.5 |
| Clinical Laboratory | | | | 3.1 |
| Clinical Immunology | | | | 1.5 |
| Clinical Pharmacology | | | | 3.1 |
| epidemiology | | | | 9.2 |
| Forensic Medicine | | | | 4.6 |
| Anesthesiology | | | | 4.6 |
| urology | | | | 3.1 |
| Physiotherapy | | | | 3.1 |
| psychiatry | | | | 4.6 |
| Total Credits | | | | 213.1 |
If we ask the question, how many years of the Bulgarian Internship will be equivalent to an Indian Medical education or MBBS? If we examine, the answer would be a Bulgarian Clerkship (~90 Credit) equivalent to 1-1/2 years of Indian MBBS. Hence, it is much more than the NMC requirement.
Clinical Clerkship or Internship
| Subject | Credits |
| --- | --- |
| General Medicine | 4.8 |
| Surgery | 12.6 |
| Internal Diseases | 12.6 |
| Obstetrics and Gynecology | 12.6 |
| Pediatrics | 12.6 |
| State exam session | 16 |
| Emergency Medicine | 3 |
| Hygiene, Epidemiology, Infectious Diseases & Social Medicine | 14.2 |
| Total Clinical Clerkship Credits | 88.4 |
Documents Required for Admission in Bulgaria
Here is the list of documents required, for admission to Bulgarian Universities:
Apostle, Notarized and translated copies of Academic certificates (10th, 10+2 Grade, Leaving or migration Certificate)
Passport Copy duly certified by the Bulgarian embassy in India.
Medical certificate stating that the applicant is physically and mentally fit to pursue the Medical Education certified by the Bulgarian embassy in India
Financial support doc for studies in Bulgaria
Photographs (passport size),
Proof of level of English Proficiency Test IELTS band 6 or more
Application form
CV signed by the applicant.
Letter of recommendation
Statement of Purpose
In addition, to these documents, some universities may require additional materials. Be sure to check with the University for specific requirements.
Scholarships
The Bulgarian Government offers several scholarship programs for international students who wish to study in the country. Moreover, European Union has taken up the initiative, to provide scholarships for international students to study in Bulgaria and other EU countries. The Erasmus+ Program even covers tuition fees, travel costs, and a monthly stipend.
Some of the other scholarship programs available for international students in Bulgaria are:
Bulgarian Government Scholarships
Erasmus+ Program
Bulgarian Universities Scholarships
Joint Master Degrees
Private Scholarships
Note that: International students interested in applying for scholarships in Bulgaria should primarily check the eligibility criteria and application procedures of each program. Or else, one can initiate contact the Bulgarian Ministry of Education and Science or the international student office for further information.
Visa processing in Bulgaria for international students
Here are five quick steps you'll need to follow to obtain a visa for Bulgaria as an international student:
1. Choose your study program: Before you can apply for a visa, you'll need to be accepted into a Bulgarian educational institution. Once accepted, you'll receive an official letter of acceptance.
2. Apply for a visa: You can apply for a Bulgarian visa at the Bulgarian embassy. You must submit the necessary paperwork:
Your passport (valid for at least 6 months or the duration of stay in Bulgaria)
Two passport-sized photos
Proof of acceptance at a Bulgarian educational institution
Evidence of financial support (e.g. bank statements, scholarship letters, etc.)
Proof of medical insurance
A completed visa application form
3. Wait for processing: The processing time for Bulgarian visas can vary, but it generally takes several weeks to a month. Hence, apply for your visa as early as possible to steer clear of any delays.
4. Travel to Bulgaria: Once your visa has been approved, you can travel to Bulgaria. Make sure to bring along your passport and visa with you.
5. Register with local authorities: Within five days of your arrival in Bulgaria, you'll need to register with the local authorities. Your educational institution can guide you through this process.
Visa Requirements: As a student, you need to obtain a D Visa, and for that, you have to visit the Bulgarian Embassy or the Consulate in the respective country.
Note- The Ministry of Education and Science issues the Certificate of Admittance which confirms the acceptance or rejection of the applicant.
FAQ
What are the requirements to study in Bulgaria as an international student?
International students must have a valid high school diploma or equivalent and meet the language requirements for their chosen program of study. They may also need to pass an entrance exam or submit additional documentation.
What are the most popular subjects to study in Bulgaria?
Bulgarian universities offer a wide range of programs, but some of the most popular subjects for international students include medicine, engineering, business, and IT.
How much does it cost to study in Bulgaria?
Tuition fees vary depending on the program and the institution, but international students should expect to pay between 2,000 and 8,000 EUR per year for undergraduate programs and up to 12,000 EUR per year for graduate programs.
Are there scholarships available for international students studying in Bulgaria?
Yes, there are scholarships available for international students, both from the Bulgarian government and private organizations.
Can international students work while studying in Bulgaria?
Yes, international students are allowed to work part-time while studying in Bulgaria. However, they will need to obtain a work permit from the Bulgarian authorities.
What are the visa requirements for international students in Bulgaria?
International students will need to obtain a student visa before they can study in Bulgaria. They will need to provide proof of enrolment in a Bulgarian university, as well as financial support for their stay in the country.
PG Option after MBBS in Bulgaria
Medical PG in India or NExT
During MBBS study, a student realizes the importance of being a specialist. They also understand the competitiveness to secure MD/MS Seat in Govt College. If we look at the success ratio to get PG in Govt Medical College which is 11% Broadly we can say that only 1 out of 10 will get PG Seat whereas the chances of getting a Clinical specialty is 1 out of 20 applicants. It is obvious that the PG journey is going to be very difficult or else students should have enough money to get a paid seat in Pvt Medical College which may be in Crores!
Total Applicants NEET PG 2022
Specialty
Govt Med College
Pvt Med College
Seats
Success Ratio
Seats
2.06 Lacs
MD (Non Clinical)
15K
8.6%
10K
MS ( Clinical)
8K
4.6%
5K
Total
23K
11.4%
15K
Do you feel early preparation and the right mentorship will pave your dream of becoming a specialist? NMC already notified the introduction of the NEXT Exam in India from 2023. This exam will replace all Medical PG exams in India. The exam will be conducted in two parts NEXT-1 and NEXT-2.
The Objective of the NEXT-1 is to assess the Student's Knowledge of Pre, Para, and Clinical Subjects on the National Level. Only post-qualifying of NEXT-1 any Medical student will be eligible for an Internship. Post completion of internship Students needs to go thru NEXT-2 which will assess their Clinical skills, Patient Management, and Keeping of Medical history. Those who will Clear NEXT-2 awarded a license to practice and Rankers of NEXT-1 will get PG seats of their choice. You may refer to Page for detailed information on the NExT Exam
Medical PG in USA (USMLE)
Most of the Students studying in Bulgaria also plan for doing Medical PG from USA. This is because getting PG Seats in India is very tough.
With the introduction of NEXT, maximum students in India are getting attracted to USMLE prep from 1st year of MBBS since it simulates the new NMC Competency-based curriculum remarkably. US Healthcare system is considered as one of the best health care systems in the world because of numerous reasons like high rewards, excellent infrastructure, merit based assessment, open opportunities for Super specialties. Most of the countries try to replicate US health care assessment system for their Medical Graduates. USMLE exam is divided in 3 Parts. One can appear in USMLE Step 1 after 2nd Year, USMLE Step 2 CK during internship and Step-3 during residency (Medical PG). Unfortunately there is no prometric center in Goergia, But, all neighboring countries are having these centers.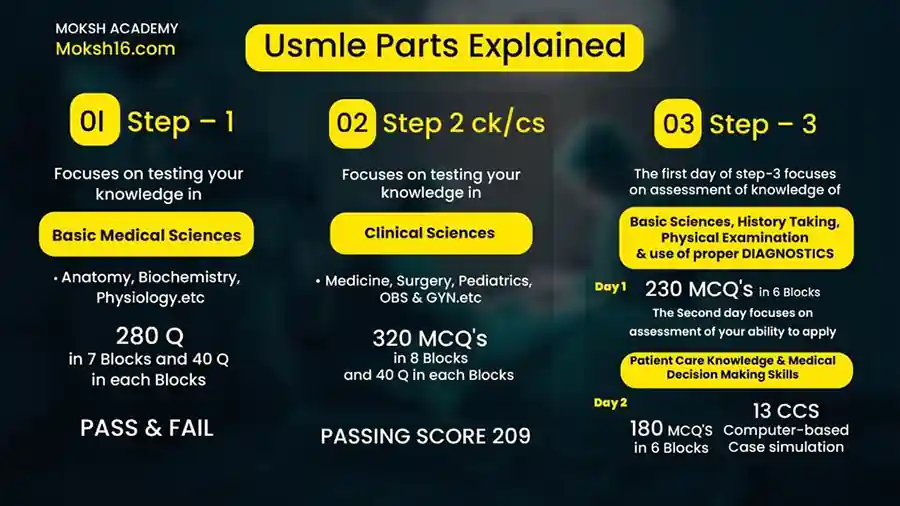 MOKSH Coaching focuses on a patient-centered learning approach which helps students score high on both USMLE & NEXT. MOKSH is the leading name in USMLE Coaching. Currently, 1000+ Students from Indian and Abroad medical colleges are preparing for USMLE steps via the MOKSH Platform.
Medical PG IN UK (PLAB)
Due to the close proximity of Bulgaria to UK, many of the students plan to do their Medical PG from UK. Till 2024, the Professional & Linguistic Assessments Board Test (PLAB test) is the instrument to assess the skills and knowledge of an International Medical Graduate. It also judges whether they are fit to be trained to practice medicine in the UK.
In short, an IMG's performance in PLAB determines her eligibility to practice in the UK. The PLAB test has two stages. PLAB 1 is an exam that has 180 MCQs that tests your recall. On the other hand, PLAB 2 is a practical OSCE (Objective Structured Clinical Exam) that tests your clinical skills.
The GMC ascertains your linguistic skills by assessing your score in specific tests. It may be the IELTS (Band Score 7.0 or higher) or OET (Grade B in reading, writing, listening & speaking).
After you pass PLAB 1 & 2, you apply for the GP registration. There is one constraint. You have a window of 2 years after clearing PLAB 2 during which you may apply no later.
By 2024, the UK Medical Licensing Assessment will replace the PLAB. Consequently, the GMC UK is going to change certain things in PLAB and create the UKMLA exam.
Medical PG in Germany

PG in Germany after MBBS in Bulgaria is another great option, though it requires you to learn the German language. Of the 6 levels starting from A1 to C2, you need to clear A1 and A2 which would qualify you to apply for the visa.
Once the Language formalities are done, you get into the phase where you do Observer-ship from a German hospital approved by the German Medical Council. This is followed by Residency.
This may sound simple here but the process is quite complicated. To know more about PG in Germany,
Your Chance to get an MBBS Seat in India
The most difficult time for any of the students is to wait after NEET till the counseling process to know whether he/she is getting a college of his/her choice or not? Sometimes this dilemma continues for a couple of months due to multiple rounds of counselling. It has become more difficult due to parallel counseling of All India Quota and various States due to COVID-19. The counseling process is very complex where 550+ Govt. and Private colleges offer 83000+ Seats and fee variation is also huge ranging from less than 1 Lac to 2.5 Cr for the course.