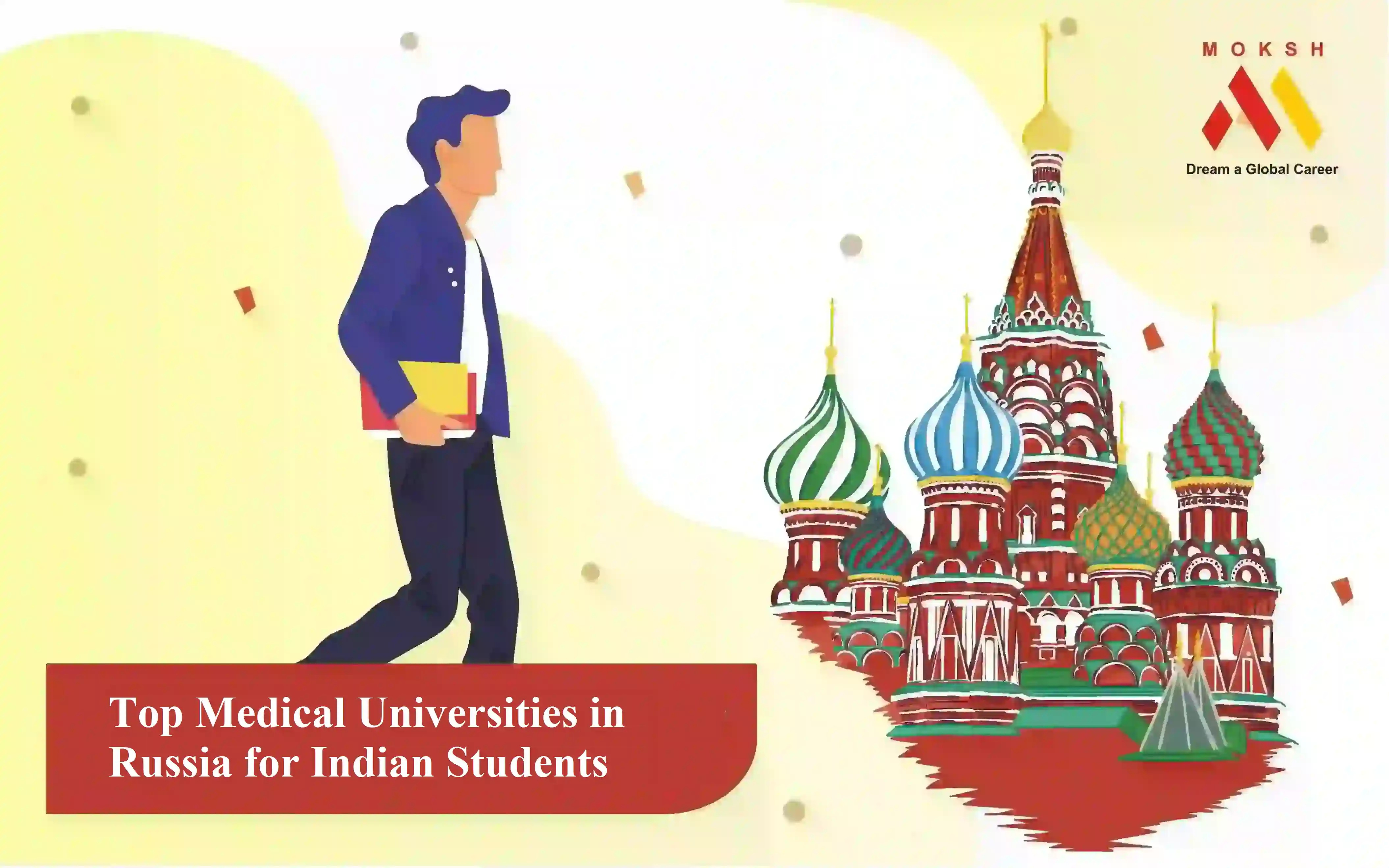 Introduction to studying medicine in Russia
Studying medicine is a dream that many Indian students aspire to achieve. With its world-class education system and affordable tuition fees, Russia has become a popular destination for Indian students seeking a quality medical education. Russian medical universities offer a wide range of programs and opportunities, making it essential to choose the best institution to fulfill your academic and career goals. In this article, we will explore the factors to consider when selecting a medical university in Russia, the top universities available for Indian students, the admission process and requirements, the academic programs and curriculum, campus facilities and student life, scholarships and financial aid, as well as the alumni success stories and career opportunities available after studying medicine in Russia.
Facts About Russia MBBS course at a glance
| Parameter | Result |
| --- | --- |
| Total Medical Universities in Russia | 90+ |
| Medium of instruction | Bilingual, English |
| Duration of Medicine | 6 Years Incl. Internship |
| Degree awarded | MD Equivalent to MBBS |
| Yearly Tuition Fee (INR) | 2-4 Lacs |
| Total Budget for MBBS | 20-40 Lacs |
| Ruble to INR | 1 RUB =1.05 INR |
| Licensing Exam for Indian Students | Permitted |
| Internship | More than 12 Months |
| Meeting NMC Criteria | Very Few Universities |
Why Russian medical universities are popular among Indian students
Russian medical universities have gained immense popularity among Indian students for several reasons
Affordability: Russia is the most affordable option among all the study-abroad destinations for Medical students.
Quality of Education: Russia offers better quality education for a similar budget to that of Kyrgyzstan, Kazakhstan, Uzbekistan, etc.
NMC guidelines: The MBBS Education in Russia fulfils all the New NMC guidelines laid for the Licensing Exam in India (NExT)
Medicine Syllabus: The curriculum of the Medicine degree program in Russia covers all 19 subjects, which is similar to that offered in the Medical Colleges in India.
Internship: The total period of the MBBS course dedicated to clinical exposure amounts to more than 1 year, which is as per the NMC requirements.
Global Exposure: Medical universities accept students from all around the world and allow real global exposure.
Safety: Above all, Russians place a high value on tradition and family ties, so there is no racism or religious discrimination.
Factors to consider when choosing a medical university in Russia

When selecting a medical university in Russia, it is essential to consider various factors to ensure that you make an informed decision.
English Taught Program: Many Russian Universities run bilingual MBBS programs or entirely in Russian Language, Degree from these colleges will not be valid hence the University should be offering entire course in English
WDOMS: Many of the students plan to pursue their Medical PG from USA by clearing USMLE Exam, Selected Medical College must be ECFMG Approved.
FMGE Passing Ratio: The FMGE passing ratio of Russian Universities is not very promising, which is Approx. 18%. Students should prefer to choose the Univ which has better MCI Passing ratio like Kazan State, Orel or Bashkir State University
Close proximity to Moscow: It is always better, If Universities is close to bigger cities like Moscow or St Petersburg City. Orel State Univ. First Moscow Univ and Saint Petersburg State Medical University having edge over others.
The best medical universities in Russia for Indian students
Russia is home to several top-notch medical universities that offer excellent programs for Indian students. Here are some of the best medical universities in Russia:
I.M. Sechenov First Moscow State Medical University (Sechenov University): Founded in 1758, Sechenov University is the oldest medical university in Russia. It offers a comprehensive range of medical programs, including General Medicine, Dentistry, and Pharmacy. The university is known for its strong clinical training and emphasis on practical skills. Univ cost around 70-80 Lacs for the Program
Saint Petersburg State Medical University: With a history spanning over a century, Saint Petersburg State Medical University is one of the oldest and most prestigious medical universities in Russia. The university offers a comprehensive medical curriculum and is known for its strong emphasis on research and practical training. Univ budget is 40-50 Lacs for the MBBS Course
Kazan State Medical University: Located in the vibrant city of Kazan, Kazan Federal University is another top choice for Indian students having history of 200 years. The university offers a variety of medical programs, including General Medicine, Pediatrics, and Dentistry. Kazan Federal University is known for its modern facilities and innovative teaching methods. Univ Medicine Program cost around 40-45 Lacs
Orel State University: Situated in the city of Oryel, Orel State University is a leading institution for medical education. The university offers a diverse range of medical programs, including General Medicine, Pharmacy, and Biomedicine. This can be your best bet for Quality of education in your budget. You can complete your program within 25 Lacs
Bashkir State Medical University:Bashkir State Medical University is also popularly known as BSMU located in the city of Ufa, the capital of the Republic of Bashkortostan. The Bashkir State Medical University Russia was established in 1932 and has since been providing high-quality medical education to students from Russia and around the world. This also considered as an affordable option with 25-30 Lacs of budget.
Admission process and requirements for Indian students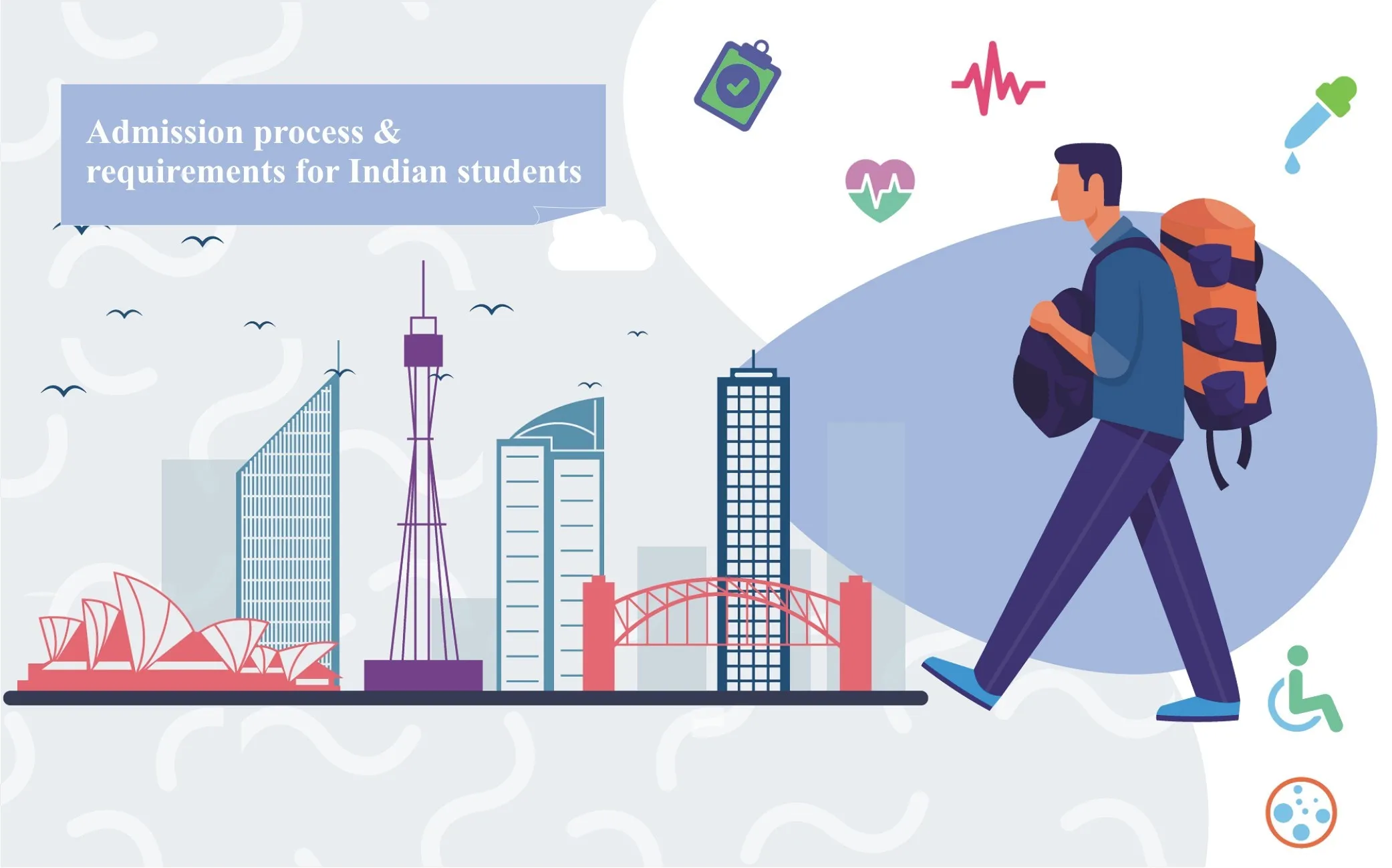 The admission process for Indian students in Russian medical universities typically involves several steps. Firstly, you need to research and shortlist the universities of your choice based on your preferences and eligibility criteria. Once you have selected the universities, you will need to gather the necessary documents, including your academic transcripts, passport, and medical certificates. Most universities require you to pass a medical entrance exam conducted by them. After submitting your application and documents, you will receive an admission offer from the university. Once accepted, you get Invitation letter from the Education Ministry of Russia. Post that you can proceed with the visa application process. It is important to note that each university may have specific admission requirements, so it is advisable to check the MOKSH Counselor for detailed information.
| Stages | Timeline |
| --- | --- |
| Application to University | Mar-Aug |
| Issuance of Admission Letter from University | 3-4 weeks |
| Issuance of invitation letter from the Ministry of Education | 4-6 weeks |
| Visa Stamping | 3 weeks |
| Travel to the University | 2/3 Week Sept |
| Commencement of the Classes | 1st Oct 2023 |
Academic programs and curriculum in Russian medical universities
Russian medical universities offer a comprehensive range of academic programs and a well-structured curriculum. The most popular program among Indian students is General Medicine, which leads to the award of the Doctor of Medicine (MD) degree. The curriculum typically includes theoretical courses, practical training, and clinical rotations in various medical specialties. The duration of the program is usually six years, with the final year dedicated to internship and practical training. Other medical programs available in Russian universities include Dentistry, Pediatrics, Pharmacy, and Biomedicine. These programs provide students with a solid foundation in their chosen field and equip them with the necessary knowledge and skills to excel in their medical careers.
Campus facilities and student life in Russian medical universities
Russian medical universities offer excellent campus facilities and a vibrant student life. The universities are equipped with modern classrooms, well-stocked libraries, and state-of-the-art laboratories, providing students with a conducive learning environment. Most universities have dedicated student support services, including career guidance, counseling, and extracurricular activities. Hostel or Accommodation in Russian universities
Every single University provides on-campus accommodation for its students. Few of the amenities are mentioned below
Internet access- Every room has Internet access, students might need to pay for Wi-Fi connections in their rooms.
Kitchen Facility- The kitchens are built on every floor and are well supplied with facilities like Induction cook tops, refrigerators, microwave ovens, etc. Also, the student can utilize it without paying any charge.
Laundry Rooms- Washing machines are placed in common laundry rooms and can be availed at no additional cost.
Hostel Amenities- Likewise, most of the hostels have a Reading room, Gymnasium, and Indoor Games room.
Security- Mostly, the hostels are under CCTV surveillance, and there is always a warden or caretaker in the hostel 24x7 basis.
Conclusion: Making an informed decision for your medical education in Russia
Choosing the best medical university in Russia is a crucial decision that will impact your future medical career. By considering factors such as accreditation, faculty, infrastructure, location, and amenities, you can make an informed decision that aligns with your aspirations and goals. The top medical universities in Russia, such as Saint Petersburg State Medical University, Kazan State Medical University, Orel State University, Bashkir State Medical Univ and I.M. Sechenov First Moscow State Medical University, offer excellent academic programs, state-of-the-art facilities, and a multicultural environment for Indian students. With the right choice of university, dedication, and hard work, you can unlock numerous opportunities and embark on a successful medical career after studying medicine in Russia.