Bashkir State Medical University - Important Links
Bashkir State Medical University is also popularly known as BSMU Russia is a leading medical institution in Russia, located in the city of Ufa, the capital of the Republic of Bashkortostan. The Bashkir State Medical University Russia was established in 1932 and has since been providing high-quality medical education to students from Russia and around the world. Bashkir state university have highly qualified faculties, state-of-the-art facilities, and a rich research culture. The university offers undergraduate and postgraduate medical courses in various fields such as medicine, dentistry, pharmacy, nursing, public health, and preventive medicine.
Program in Bashkir State Medical University, Russia
Bashkir University Russia offers a variety of programs and faculties in the field of medicine and healthcare. The BSMU have a multi-facility clinic with 755 beds, a dental hospital, a cell culture laboratory, a central research laboratory, and a rich library.
Some of the major programs and faculties at Bashkir Russia include:
International Recognition of Bashkir State Medical University
It is recognised with multiple international organizations as:
World Health Organization (WHO)
Medical Council of India (MCI) or NMC
USA, CANADA & AUS
Educational Commission for Foreign Medical Graduates (ECFMG) in the United States.
The Medical Council of Canada (MCC)
Australian Medical Council (AMC)
General Medical Council (GMC) of the United Kingdom
GULF Countries
Saudi Commission for Health Specialties (SCFHS)
Dubai Health Authority (DHA)
European Countries
Conseil National de l'Ordre des Médecins (CNOM), France
Bundesärztekammer (German Medical Association), Germany
Ministero della Salute (Ministry of Health), Italy
General Council of Official Medical Colleges, Spain
Swiss Medical Association (FMH), Switzerland
National Board of Health and Welfare, Sweden
Den Norske Legeforening (Norwegian Medical Association), Norway
Danish Health Authority, Denmark
Royal Dutch Medical Association, Netherlands
Those who are looking to settle down as a Medical Practitioner in Europe, USA or any Gulf country they can look for Bashkir State Medical University, Ufa ,Russia as their dream option.
Bashkir State Medical University Ranking 2023
The Bashkir university Russia has World Ranking on 3538th and University Ranking in Russia is 136th. The BSMU carries on scientific research, both fundamental & applied, with priority to genomics, pharmacology, regenerative medicine & so on. The University maintains a balance between social, academic, and recreational work with the students.
A University is evaluated based on its contribution to society and welfare. The Bashkir State Medical University received 48 patents in the year 2019 alone which 47 were inventions and 1 was a utility model. The concepts like High-Tech Robot-Assisted Surgery in BSMU Russia seems to have a penchant for progressiveness and such a university is ideal for your growth.
Advantages of studying in Bashkir State Medical University Russia
The Bashkir State University Ufa Russia is the ideal University for students to lay the foundation of a rewarding career in medicine.
Quality education: The Bashkir State Medical University teaches a Fully English MBBS program. The university is a public University that is more than 80 years old where the teaching is purely in English.
Affordable fees: The university offers affordable tuition fees and living expenses, making it an ideal choice for students who want to pursue a medical degree without breaking the bank.
Modern facilities: The university has updated and modern technological facilities such as well-equipped classrooms, laboratories, and libraries. This provides students with a conducive learning environment that enhances their academic experience.
International recognition: Bashkir State Medical University has counted its recognition with international organizations, Medical commissions in Europe, Asia, and Gulf including India.
Research opportunities: The university offers students opportunities to participate in research projects, which helps students to develop their skills and knowledge in the medical field. The university has well-equipped research facilities and resources to support research activities.
Multicultural environment: The university attracts students from different countries, creating a multicultural environment that exposes students to different cultures and perspectives. This allows students to develop a global outlook and prepares them to work in diverse environments.
Bashkir State Medical University Fee Structure 2023
Bashkir is one of the affordable university in Russia. The Bashkir State Medical University fee for Six years of MBBS program is just close to 18 Lacs the Ruble. Students can pay their tuition fees semester-wise also. MBBS fees in Bashkir 2023 is as per below table
| Cost(RUB) | Year-1 | Year-2 | Year-3 | Year-4 | Year-5 | Year-6 |
| --- | --- | --- | --- | --- | --- | --- |
| Tuition Fee | 2,99,244 | 2,99,244 | 2,99,244 | 2,99,244 | 2,99,244 | 2,99,244 |
There is also miscellaneous cost for Medical Insurance, Visa Ext, Police Verification, Hostel Caution money etc.
Hostel or Accommodation Cost in Bashkir State Medical University Russia
While planning to study MBBS Abroad first thing you should know is your stay in the country. The Bashkir State University offers multiple options for Hostels, the hostel is spread over a large area. The hostel in Bashkir State Medical University provides double-sharing, Triple sharing, and dormitories with an average cost of 25 thousand rubbles to 48 thousand rubbles yearly. Every room is centrally heated. The cost for a hostel depends upon the number of sharing in a room and its condition. Every room is having provision of Broadband/Wi-fi connectivity. However, they are on a chargeable basis.
Students will get basic need equipment like
Bed
Study Table & Chair
Wardrobe etc.
Every hostel is having a common kitchen where students can cook their food complimentary usage of the kitchens is allowed. Facilities in the kitchen are:
Fridge
Induction Cooktop & Microwave Oven,
Washing Machine etc.
Indian Food in Bashkir State Medical University Russia
As the Bashkir State University has a large number of Indian students the Indian food facility is available for those students who can't cook/don't want to cook themselves. They can join a private mess which will cost 100-150 USD in a month depending upon the number of meals in a day. There are a few restaurants also serving Indian food in Russia. The varieties of food are limited and they are a little expensive too.
Bashkir State Medical University Admission 2023
This is important to understand that the complete process takes around 3 Months from Application to Arrival at the University. Students applying at Bashkir State Medical University Ufa Russia, the last moment may not find seats available or they may struggle to complete the process. If this happens students might reach late to the university which may result loss in their academics.
| Stages | Time Lines |
| --- | --- |
| Application to University | Mar-July |
| Issuance of Admission Letter | 3-4 weeks |
| Invitation Letter by the Ministry of Education, Russia | 4-6 weeks |
| Visa Stamping | 3 weeks |
| Travel to the University | 2/3 Week September |
| Commencement of the Classes | 1st October 2023 |
Eligibility for Bashkir State Medical University Ufa Russia
To apply in Bashkir State University students, need to meet the below eligibility criteria
50% marks in PCB in Class XII or equivalent grade
NEET Qualified in any of the Year from 2021 to 2023
Age must be more than 17 Years
Not suffering from any communicable Diseases.
Syllabus of MBBS in Bashkir State Medical University Russia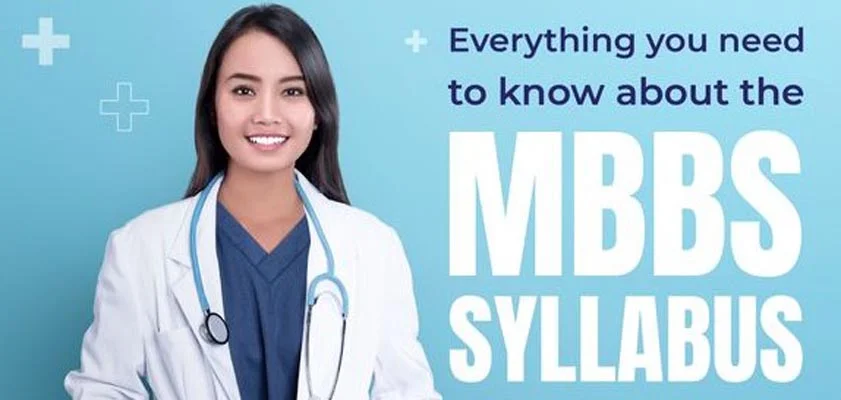 In Bashkir medical university Russia students study Pre, Para and Clinical subjects during their 6 Years of MBBS/MD program. If you look at syllabus closely, you will find that many subjects last for 3-4 Years especially Clinical subjects for better understanding of subject.
| First Year | Second Year | Third Year | Fourth Year | Fifth Year | Sixth Year |
| --- | --- | --- | --- | --- | --- |
| Anatomy | Physiology | Internal Medicine | Internal Medicine | Internal Medicine | Internal Medicine |
| Biochemistry | Microbiology | Surgery | Surgery | Surgery | Surgery |
| Biophysics | Pathological Physiology | Obstetrics and Gynecology | Obstetrics and Gynecology | Obstetrics and Gynecology | Obstetrics and Gynecology |
| Histology | Pathological Anatomy | Pediatrics | Pediatrics | Pediatrics | Pediatrics |
| Medical and Biological Physics | Pharmacology | Infectious Diseases | Infectious Diseases | Infectious Diseases | Infectious Diseases |
| Medical Chemistry | Medical Psychology | Oncology | Oncology | Oncology | Oncology |
| Medical Informatics | Latin language | Dermatology | Dermatology | Dermatology | Dermatology |
| Medical Biology | | Venereology | Venereology | Venereology | Venereology |
| Latin language | | Psychiatry | Psychiatry | Psychiatry | Psychiatry |
| | | Ophthalmology | Ophthalmology | Ophthalmology | Ophthalmology |
| | | Otorhinolaryngology | Otorhinolaryngology | Otorhinolaryngology | Otorhinolaryngology |
| | | Neurology | Neurology | Neurology | Neurology |