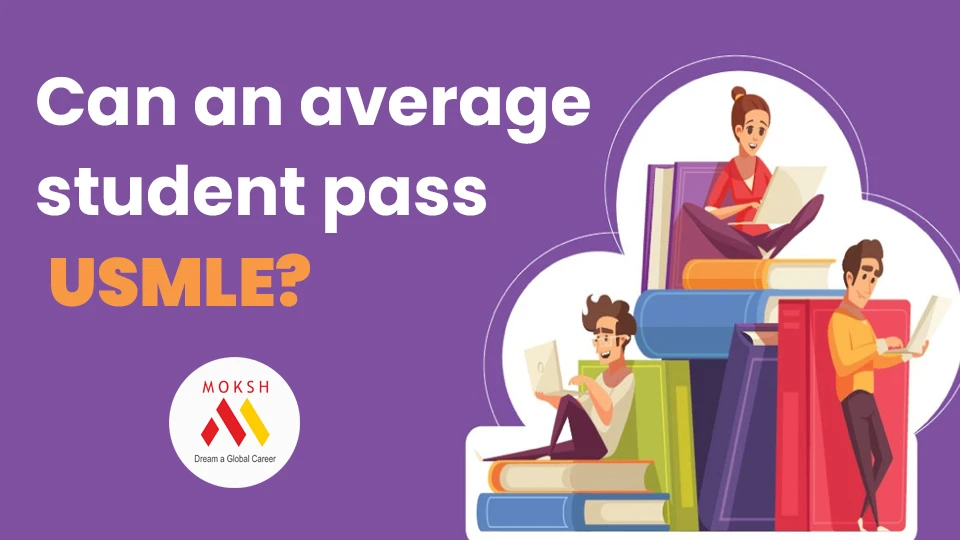 The USMLE is a challenging exam that tests your knowledge and skills in various aspects of medicine. It requires proper preparation and dedication to pass, but it is not impossible. Whether you are an average or excellent student, you can achieve your USMLE goals if you have a strong foundation in medical knowledge and use the right resources.
There are many factors that can affect your performance on the exam, such as your study plan, test-taking strategies, motivation, and confidence. The best way to prepare for the USMLE is to follow a comprehensive and personalized study plan that covers all the topics and skills tested on the exam. You should use reliable and updated study materials, online live interactive sessions, question banks, and practice tests which will help you review your strengths and weaknesses regularly and focus on improving your weak areas. You also need to practice answering questions under timed conditions and simulate the exam environment as much as possible.
The USMLE is not a test that you can cram for in a short period of time. It requires consistent and long-term effort to master the content and skills required for the exam. However, if you are determined and disciplined, you can achieve your desired score on the USMLE, regardless of your academic background. The key is to start early, study smart, and stay positive and maximize your time and resources as you prepare for USMLE.
Here are some tips for achieving success even when you are an average student:
Start early. The earlier you start preparing, the more time you will have to learn the material and practice taking practice tests.
Use a question bank. A question bank is the best way to practice taking USMLE-style tests and learn high-yield concepts.
Find your strengths and weaknesses. What are you good at? What are you not so good at? Once you know your strengths and weaknesses, you can focus your studies on the areas where you need the most improvement.
Set realistic goal: Set small, achievable goals for yourself and gradually work your way up.
Find a study method that works for you: Some people learn best by reading, while others learn best by listening or doing. Experiment with different study methods until you find one that you are comfortable with and that helps you learn effectively.
Manage your time wisely. Create a Personalised study schedule and stick to it as much as possible. Make sure you take breaks throughout the day to avoid burnout.
Don't be afraid to ask for help. If you are struggling with a particular subject, don't be afraid to ask your professor, or a mentor for help.
Believe in yourself. It's important to have confidence in your abilities. If you believe in yourself, you are more likely to succeed.
Find a study buddy or group. Studying with others can help you stay motivated and on track.
Take advantage of resources like online live interactive sessions, question bank, weakness identifier, and library resources etc which will help you learn, so don't be afraid to use them.
Don't give up. Everyone has setbacks from time to time. If you don't do well on a test, don't give up. Learn from your mistakes and keep working hard.
Remember, success is not defined by your GPA or test scores. It is defined by your hard work, determination, and willingness to learn. If you are willing to put in the effort, you can achieve success, even if you are an average student.