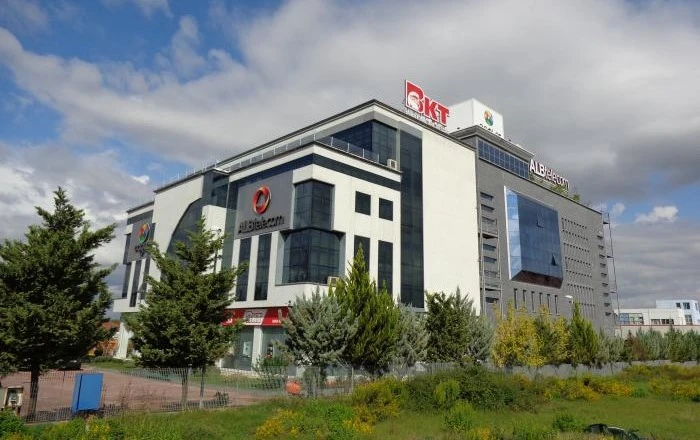 Important links
Introduction
Western Balkans University (WBU) is a private university in Tirana, Albania. It was established in 2016. The university came into existence under a special framework of cooperation between "American Hospitals Group" and "International Hospital Hygeia". WBU is accredited by the Albanian Ministry of Education and Sport and is a member of the European University Association.
WBU is a relatively young university, but it has already made an influence on the Albanian higher education setting. It is leading the way in providing high-quality education in medicine, medical sciences, and technology. WBU is also devoted to internationalization, and it provides a variety of English-taught programs.
WBU features an impressive campus in the Kashar district of Tirana. Modern libraries, labs, and classrooms may be found there. With a number of student support services, the university also houses a career center, a writing center, and a counseling center.Its library has around 800 square meters of usable space with a seating capacity of 150. In addition, the University has Anatomy & Physiology Labs, Computer Science Labs, Biochemistry Labs, VR Labs, Histology & Pathology Labs, and Clinical Biochemistry Labs.
WBU offers a wide range of undergraduate and graduate programs in the fields of medicine, medical sciences, technology, economics, and innovation. It has been accredited by the Albanian Agency for Quality Assurance in Higher Education (AQSH). Also, a member of the European University Association (EUA) and the International Association of Universities (IAU).
Western Balkans University: Key Highlights
Caspian University is a private university located in Tirana, Albania.
It was founded in 2016.
It has over 2,000 students.
It offers undergraduate, graduate, and doctoral programs in a wide range of fields, including medicine.
It is accredited by the Albanian Ministry of Education and Sport and the European University Association.
It provides a Second Cycle Integrated Program for General Medicine (6 years).
It has several exchange programs, as well as collaborations with researchers from other nations.
Why choose Western Balkans University for Medicine Studies?
There are many reasons why Indian students might choose to study at Western Balkans University. Here are just a few:
High-quality education : WBU is a well-respected university that offers high-quality education. The degrees obtained from Albanian universities are recognized around the world.
English-taught programs : Albania has English-taught programs to suit your learning style.As a result, there is no requirement to be fluent in Albanian.
Affordability : WBU offers affordable, high-quality education at significantly lower costs than Indian medical universities, making it an attractive option for students seeking affordable education.
Scholarship Programs : Albania offers scholarships that are highly competitive and is open for international students for both graduate and undergraduate programs.
Experienced and qualified faculty : Its programs are taught by experienced and qualified faculty, and the university has a state-of-the-art campus.
Convenient location : Albania, a beautiful country with rich history and culture, offers a short flight from India, making it a convenient option for students studying abroad.
Opportunities for international exposure : WBU has a strong focus on internationalization. Students have the opportunity to study abroad, participate in international exchange programs, and collaborate with researchers from other countries.
Gain a Global Edge : Students get a chance to gain a global perspective and develop the skills they need to succeed in the international job market.
Medicine program at WBU
The General Medicine program at WBU is a comprehensive and most popular program. The General Medicine Program at WBU is a 6-year program that leads to the Doctor of Medicine (MD) degree. The program is taught in English and is accredited by the World Federation for Medical Education (WFME).
The program is divided into two phases: the pre-clinical phase and the clinical phase. The pre-clinical phase lasts for 4 years and covers the basic sciences of medicine. The clinical phase lasts for 2 years and takes place in WBU's affiliated hospitals. Graduates of the General Medicine Program at WBU are eligible to practice medicine in Albania and other countries around the world.
The curriculum for the General Medicine program at WBU is designed with the help of University of Cambridge experts. It is one of the programs which will be conducted 100% in English. The program will be supported by the largest group of hospitals in the region, American Hospitals and Hygeia Hospital.
Affiliations and International Co-operation
Western Balkans University has also established great international cooperation with international partners like other famous universities worldwide and professors. Also, WBU has signed active agreements with several institutions namely, University of Cambridge, North American University, Medical University of Graz, and Sam Houston State University.
Scholarships and Financial Aid
Students can apply for scholarships and financial aid through the university's website or through the scholarship provider's website. Some of the scholarship or financial aid offered are as follows:
Western Balkans University Merit Scholarship
Western Balkans University Need-Based Scholarship
Western Balkans University Work-Study Program
Western Balkans University Loan Programs
Indian Government Scholarships
Private Scholarships
To be eligible for scholarships and financial aid, students must meet the eligibility requirements set by the university and/or the scholarship provider. These requirements may vary depending on the type of scholarship or financial aid. The application deadline for most scholarships and financial aid is March 31st.
Cost of General Medicine program
The cost of the General Medicine Program at the Western Balkans University (WBU) is €11,500 per year, which is around ~62 to 65 Lacs Indian Rupees in total. Also, there may be some other additional fees required such as student union, laboratory fees, books or other materials other than tuition fees.
| Cost (EUR) | Year-1 | Year-2 | Year-3 | Year-4 | Year-5 | Year-6 |
| --- | --- | --- | --- | --- | --- | --- |
| Tuition Fee | 11,500 | 11,500 | 11,500 | 11,500 | 11,500 | 11,500 |
Cost of living
In comparison to other European countries, the cost of living in Albania is relatively low. According to Numbeo, the cost of living in Albania is about 46.5% lower than in the United States. Rent is especially low-priced in Albania, with the average rent for a one-bedroom apartment in Tirana being about $300 per month. Other costs, such as food, transportation, and entertainment, are also reasonably priced.All in all, the total cost of living in Albania for an Indian Student would be EUR 500-700 per month.
Here is a breakdown of the average cost of living in Albania:
| Utility | Average cost per person |
| --- | --- |
| Rent: | $300 per month (one-bedroom apartment in Tirana) |
| Food: | $200 per month (groceries) |
| Transportation: | $50 per month (public transportation) |
| Entertainment: | $100 per month for going out to eat, movies, and other activities |
Hostel and Accommodation
Western Balkans University (WBU) has two student residences in Tirana and Durres, offering single, double, and triple rooms with shared bathrooms. These fully furnished residences are equipped with air conditioning, heating, Wi-Fi, laundry facilities, a gym, and a cafeteria.
The cost of accommodation varies depending on the type of room and stay length. WBU also offers off-campus accommodation options, with prices varying depending on location and type. For example, a studio apartment in Tirana costs around €300 per month.
Transport
The institution provides bus transportation from campus to various locations in Tirana where students can have their own dormitories or apartments. WBU's campus life is quite lively, with many student clubs and activities in different fields.
Admission Requirements
The admission requirements for WBU vary depending on the program you are interested in. However, some of the general requirements are:
A high school diploma or equivalent
English proficiency test scores
Personal statement
Letters of recommendation
GPA- general high school average of average of at least 7 out of 10 or equal to it.
Evidence of "B1" English language proficiency (in any of the following: Cambridge, TOEFL Paper-based or Internet-based, IELTS, TOEIC, APTIS).
If the student has completed his studies at a high school where all instruction is in English, he is exempt from the requirement to present this document.
Application Deadline and How to Apply
The application process for Western Balkans University is online. You can find the application form on the university's website. The application deadline for most programs is March 31st.
Documents Required
Prospective students are required to submit their application forms, academic transcripts, letters of recommendation, and personal statements. The university carefully evaluates each application and considers factors such as academic performance, extracurricular involvement, and potential for success.
All students must submit the following documents in person or through an authorized person to complete the final registration at the University.
Notarized high school diploma and apostille seal notes translated into Albanian.
Notarized diploma equivalence and grade list translated into Albanian.
Photocopies of passport
English Certificate
2 Photos
Notarized photocopy of residence permit
Application fee - 500€ (Non refundable)