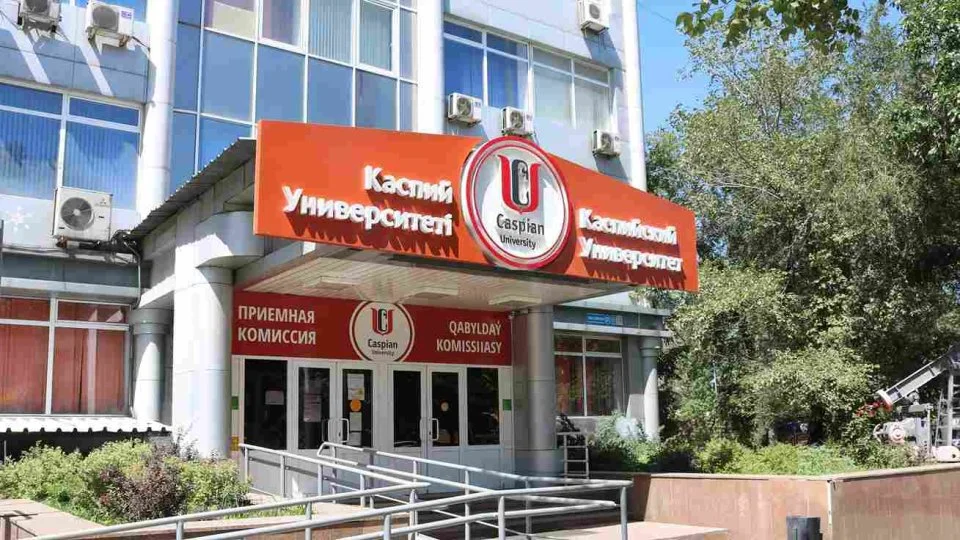 Important - Links
Introduction
Caspian University, located in Almaty, Kazakhstan, is a prestigious institution known for its commitment to excellence in education and research. Established with a vision to provide quality higher education, the university has emerged as a popular choice among international students, including those from India.
With a strong emphasis on medicine and healthcare programs, Caspian University has gained recognition for its innovative curriculum, experienced faculty, and state-of-the-art facilities.
Caspian University encourages and supports research activities, fostering a culture of innovation and scientific exploration. Students can enjoy the opportunity to engage in research projects under the supervision of competent faculty members. The university collaborates with national and international research institutions, creating avenues for students to contribute to cutting-edge research in the field of medicine.
With its exceptional academic programs, world-class faculty, advanced facilities, and welcoming environment, Caspian University offers a transformative educational experience. Indian students can benefit from the high-quality education, research opportunities, and career prospects that it provides. Embark on your journey towards a successful medical career by choosing Caspian University in Kazakhstan as your preferred destination.
Caspian University ISOM: Key Highlights
Caspian University is a private university located in Almaty, Kazakhstan.
It was founded in 1992.
It has over 10,000 students.
It offers undergraduate, graduate, and doctoral programs in a wide range of fields, including medicine.
Accredited by the Ministry of Education and Science of Kazakhstan.
Is ranked 8313th among all universities worldwide.
Ranked as Kazakhstan's 41st-best university overall.
It has a strong international exchange program with universities around the world.
Why Choose Caspian University for Medicine Studies?
High-Quality Education :The university provides an in-depth curriculum that combines theoretical and practical knowledge, enabling students to develop a strong foundation in medicine.
Accreditation : Caspian University is recognized by the Ministry of Education and Science of the Republic of Kazakhstan, ensuring that its medical programs adhere to strict guidelines.
Qualified Faculty : At Caspian University, you will learn from highly qualified, experts in their respective fields. The faculty comprises renowned professors, doctors, and researchers.
Advanced Infrastructure and Facilities : Caspian University boasts modern infrastructure and cutting-edge facilities, including well-equipped laboratories, advanced medical simulation centers, and spacious lecture halls.
Enhanced learning experience : These facilities enhance the learning experience and provide students with hands-on training in medical practices.
International Recognition and Collaboration:Caspian University has forged relationships and cooperation, with prominent academic and medical institutions around the world.
Global exposure : Students will gain exposure to global medical advancements, research opportunities, and international exchange programs.
Medicine Program at Caspian University
Caspian University is a private university located in Almaty, Kazakhstan. It offers a six-year MBBS program that is accredited by the World Health Organization (WHO), the Medical Council of India (MCI), and the National Medical Commission (NMC).
The MBBS program at Caspian University is taught in English and is designed to provide students with a comprehensive education in medicine. The program covers all of the core subjects in medicine, including anatomy, physiology, biochemistry, pharmacology, pathology, and microbiology. Students also have the opportunity to participate in clinical rotations at affiliated hospitals.
After completing the MBBS program, graduates are eligible to practice medicine in Kazakhstan and many other countries.
Scholarships and Financial Aid
Caspian University provides scholarships and financial aid opportunities to meritorious students, easing the financial burden and making quality education accessible to deserving candidates.
Some of the scholarships offered by Caspian University include:
Merit-based scholarships
Need-based scholarships
Special scholarships
To be eligible for a scholarship at Caspian University, students must meet the specific requirements for the scholarship they are applying for. These requirements may include having a certain GPA, submitting an application essay, or providing letters of recommendation.
Cost of Medicine Program
Studying at Caspian University offers excellent value for money. The tuition fees for the MBBS program at Caspian University are INR 25.46 lakhs (Indian Rupees) for the 2023 session.
The cost of education, including tuition fees and living expenses, is relatively affordable compared to other countries offering medical programs.
| Year | Year-1 | Year-2 | Year-3 | Year-4 | Year-5 | Year-6 |
| --- | --- | --- | --- | --- | --- | --- |
| Course Fee (in USD) | 4200 | 4200 | 4200 | 4200 | 4200 | 4200 |
Cost of living
The cost of living in Kazakhstan is relatively low, making it a more affordable option for international students. The average cost of living in Almaty, where Caspian University is located, is around USD 400-500 per month. This includes accommodation, food, transportation, and entertainment.
Here is a breakdown of the average cost of living in Almaty:
| Utility | Average cost per person |
| --- | --- |
| Accommodation: | $150-250 per month (shared room in a student dormitory) |
| Rent: | $ 300-500 per month (studio apartment) |
| Food: | $150 per month (groceries) |
| Transportation: | $20-30 per month (bus pass) and $50-100 (Taxi) |
| Entertainment: | $50-100 per month for going out to eat, movies, and other activities |
| Books and supplies: | $50-100 per semester |
| Personal expenses: | $50-100 per month |
Accommodation
The university offers comfortable accommodation options, including hostels and apartments, catering to the needs of international students. You would need to pay about 800 USD per year for the hostel at Caspian University.
Caspian University takes additional precautions to ensure the safety of its students, maintaining a campus security team and implementing safety protocols. Additionally, the campus houses sports facilities, recreational areas, and student clubs, promoting a healthy work-life balance and fostering social connections among students.
Availability of Indian food or mess options
Caspian University offers mess option to international and national students opting for study programs. The monthly cost for mess at the university is about 130 USD. Overall, the Indian mess at Caspian University is a good option for students who are looking for affordable and authentic Indian food. If you're looking for a wider variety of Indian food, there are a few restaurants located near the university that you can check out.
Application Process
Caspian University's admissions process is designed to identify talented individuals with academic potential and a desire to learn. To apply to the MBBS program at Caspian University, you must submit an online application form. You must also provide the required documents, including your high school diploma, the NEET scores, and English proficiency test scores. Then, the university carefully evaluates each application while taking into account factors such as academic performance, extracurricular involvement, and potential for success.
Admission Requirements
To be admitted to the MBBS program at Caspian University, applicants must meet the following requirements:
A high school diploma or equivalent
A minimum of 50% in Physics, Chemistry, Biology, and English in the 10+2 examination
A valid NEET score (for Indian applicants)
English proficiency test scores (IELTS or TOEFL)
Valid passport (with validity of 6 months or one year)
10th certificate
12th certificate
NEET score card
3 passport-size photo