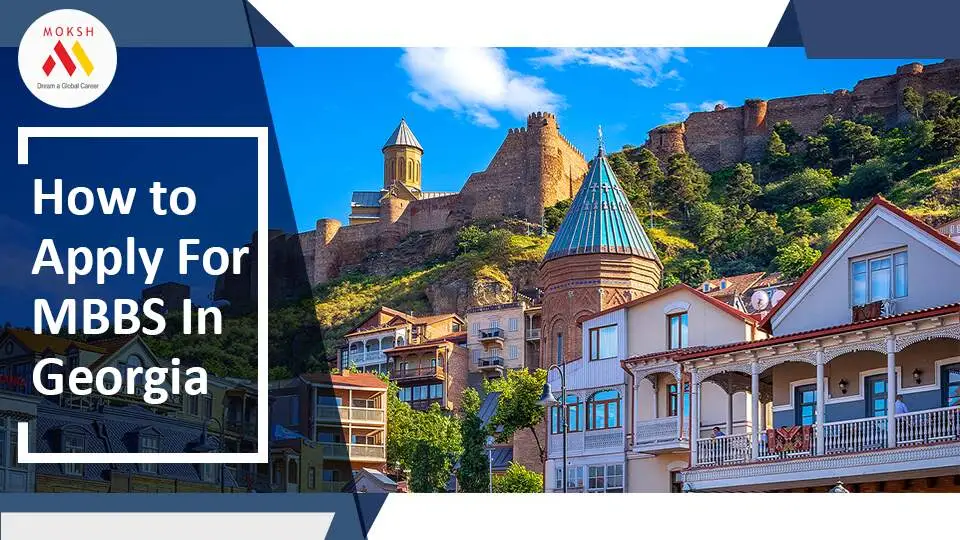 Georgia is a popular destination for Indian students seeking to pursue an MBBS degree. The country offers high-quality medical education at an affordable cost, and the degrees are recognized by the Medical Council of India (MCI).
If you are interested in applying for MBBS in Georgia, here is a step-by-step guide:
Step 1: Check the eligibility requirements
The eligibility requirements for MBBS in Georgia vary from university to university. However, in general, you must be at least 17 years old, have completed your 10+2 with science subjects, and have scored at least 50% in your 12th exams. You must also have qualified the NEET exam.
Step 2: Choose a University
There are many medical universities in Georgia that offer MBBS programs. Do your research and choose a university that is accredited by the MCI and has a good reputation. Some of the top medical universities in Georgia include:
Step 3: Gather the required documents
The required documents for MBBS admission in Georgia vary from university to university. However, in general, you will need to submit the following documents:
10+2 mark sheets
NEET scorecard
Passport
Birth certificate
Medical certificate
Letter of motivation
Bank statement
Proof of accommodation
Step 4: Apply with Moksh
Once you have chosen a university and gathered the required documents, let Moksh MBBS consultants lead you through the application part. Of course, we ensure that the admission procedure is simple and straightforward.
Step 5: Pay the application fee
The application fee for MBBS in Georgia varies from university to university. However, it is usually around $100.
Step 6: Wait for the offer letter
Once your application has been processed, you will be notified if you have been offered a seat. If you are offered a seat, you will need to pay the tuition fee and secure a student visa.
Step 7: Start your studies!
Once you have secured a student visa, you can start your MBBS studies in Georgia. The MBBS program in Georgia typically takes 6 years to complete.
Additional tips:
Here are some additional tips for applying for MBBS in Georgia:
Start your application early: The application process can take several months, so it is important to start early.
Get help from a MOKSH education counselor: A MOKSH education counselor can help you with the application process and make sure that you are meeting all of the requirements.
Prepare for the NEXT exam: NEXT is mandatory to get a license in India to practice. Make sure that you are well-prepared for the exam before you apply
What's More?
Here are some of the benefits of studying MBBS in Georgia:
High-quality medical education: Georgian medical universities are known for their high-quality medical education. The curriculum is aligned with international standards, and the universities are staffed by experienced and qualified faculty.
Affordable tuition fees: The tuition fees for MBBS in Georgia are much lower than in other countries, such as the United States or the United Kingdom. This makes it an affordable option for students from India.
Recognition by the MCI: The degrees awarded by Georgian medical universities are recognized by the MCI. This means that you will be able to practice medicine in India after you graduate.
Beautiful country: Georgia is a beautiful country with a rich history and culture. You will have the opportunity to explore this beautiful country while you are studying there.
Studying MBBS in Georgia offers a great opportunity By Moksh
Studying MBBS in Georgia in 2023-24 offers an excellent opportunity to get quality medical education while immersing yourself in a diverse cultural experience. By following this step-by-step guide, you can make the application process go smoothly and take the first step towards fulfilling your dream of becoming a doctor internationally.
This is where Moksh Overseas Educon steps in. With our expertise and guidance, we'll help streamline your journey to a fulfilling medical career in Georgia. Moksh Overseas Educon is your ideal partner in navigating the admission process, enabling you to focus on what matters most—your medical studies. Embark on your MBBS journey in Georgia with Moksh Overseas Educon – your bridge to a successful medical career.