What Is Youth Travel In France?
---
Youth Travel in France may be categorized as independent tours of short duration (less than 1 year) in France by the youth (15-30 yrs.). Youth Travel Programs are taken up owing to several factors – the wish to be acquainted with other cultures, create singular experience& memories and for opportunities of learning from other countries, academic or professional.
Youth Travel is a combination of markets pertaining to youth, student and educational travel.
Youth Travel statistics indicate a meteoric rise in Youth travelling in the past decades. Traveling Youth tend to be technologically more innovative in travelling. Youth travelers are environmentally way more responsible than tourists of other age groups.
In spite of all the growth in the Youth Travel trends, space still remains for a lot more that can be done. So, Official Tourism Organizations, Governments and Youth Travel Companies like MOKSH OVERSEAS have the opportunity to be involved with the endeavor of International Youth Travel.
The youngsters are often the pioneers of innovative tourism as they are ready to take on new ventures, the less travelled path, making new connections. The youth traveling is changing the face of tourism by using Media and Social Networks for getting fresh ideas.
Youth Travel In France
---
The Youth in the age group of 18 – 21 years are on the verge of deciding their careers. In India, there is an alarming mind set of parents that allows very limited career options for their kids which becomes a burden for them, forever.
The Moksh Educational Tours and Travels in France, exclusively designed by Moksh Overseas, has the dimensions that make these excursions very productive to the youth. Through these Education Trips,they get a chance to understand their ambition, shape their career and most importantly, to get exposed to the world first hand.
Moksh Youth Travel are very different from normal Cultural Exchange Programs. Moksh Overseas Youth Travel are a combination of Educational and Travelling experience as they involve Linguistic studies providing a real overall cultural experience.
Culture And Language
---
Highlight of Moksh Youth Travel in France, the Cultural Workshops are carefully planned events where the participants are subjected to intriguing activities which are a discovery of an alien culture in the most interesting way imaginable. Unlike run of the mill Cultural Exchange Programs abroad, there is no dependency on alignment of two Nations or two Educational Institutions. Moksh Youth Travel in France Cultural Workshops include lectures, local excursions, interactions and other exercises.
It is rightly said that to understand the cultural pulse of a nation, one must get a fair idea of the language of that place. Moksh Overseas arranges Language Courses for the participants of Youth Travel in France which are genuinely certified. These certifications not only grant deeper understanding of the culture (in comparison to normal Cultural Exchange Program) of the place, but also, add value to the Resume of the participants.
Impact Of Youth Travel On Career
---
Research shows that teenagers and adults who Youth/Edu Travel tours had higher incomes than those who didn't.
52% of the students who chose to take Educational trips reported that the trip influenced their career choice while 89% vouched that the experience had a positive impact on their education &/or career.
Also, 59% students recorded achieving better grades post travelling. And it is worth noting that while 57% of those who went on such tours went on to do PG, only 33% who didn't take any such trip went for higher education.
And, 90% opined that their tour was engaging, inspiring and fun!
Why Should You Choose Moksh Exploratory Youth Travel Programs?
---
The Moksh Youth International Travel is vital not only for the destinations but for the youngsters themselves. Let's examine why travel is important for youth. A few of the effects that such International youth travel tours have on the youth are:
Moksh Youth Travel is a perfectly balanced way to get out of your comfort zone or bubble and have a healthy exposure to the world.
Moksh Youth Travel tours are the best way to build your confidence when you learn to survive in foreign conditions.
Moksh Youth Travel Programs invariably prove to be a cultural discovery, first hand.
Traveling Youth also get prepared to work abroad as it is very common in this era of globalization to get employment overseas.
More often than not, you get to learn one or more different languages during Moksh Youth International Travel which is always a great achievement.
By all means, such Moksh Youth Travel Programs would enhance your Network which will be quite useful in the long run.
Also, an Educational tour or student youth travel would definitely improve your Academic performance.
Factors Determining Choice Of Destination For Youth Travel
---
Detailed research has been carried out as to the major factors that drive the Youth across the world to choose a particular destination for travelling.
To begin with, factors like age, education,income, work, lifestyle, previous experiences, attitudes, perceptions and motivations affect travel decisions.
An important factor that plays a role is the Image of the Tourist destination affecting choice processes, evaluation & future intentions.
Travel well-being also has a major impact on the minds of the youth when they decide on a destination. The safety and security, of both guests and hosts, decide the popularity of a place as a tourist destination.
About France
---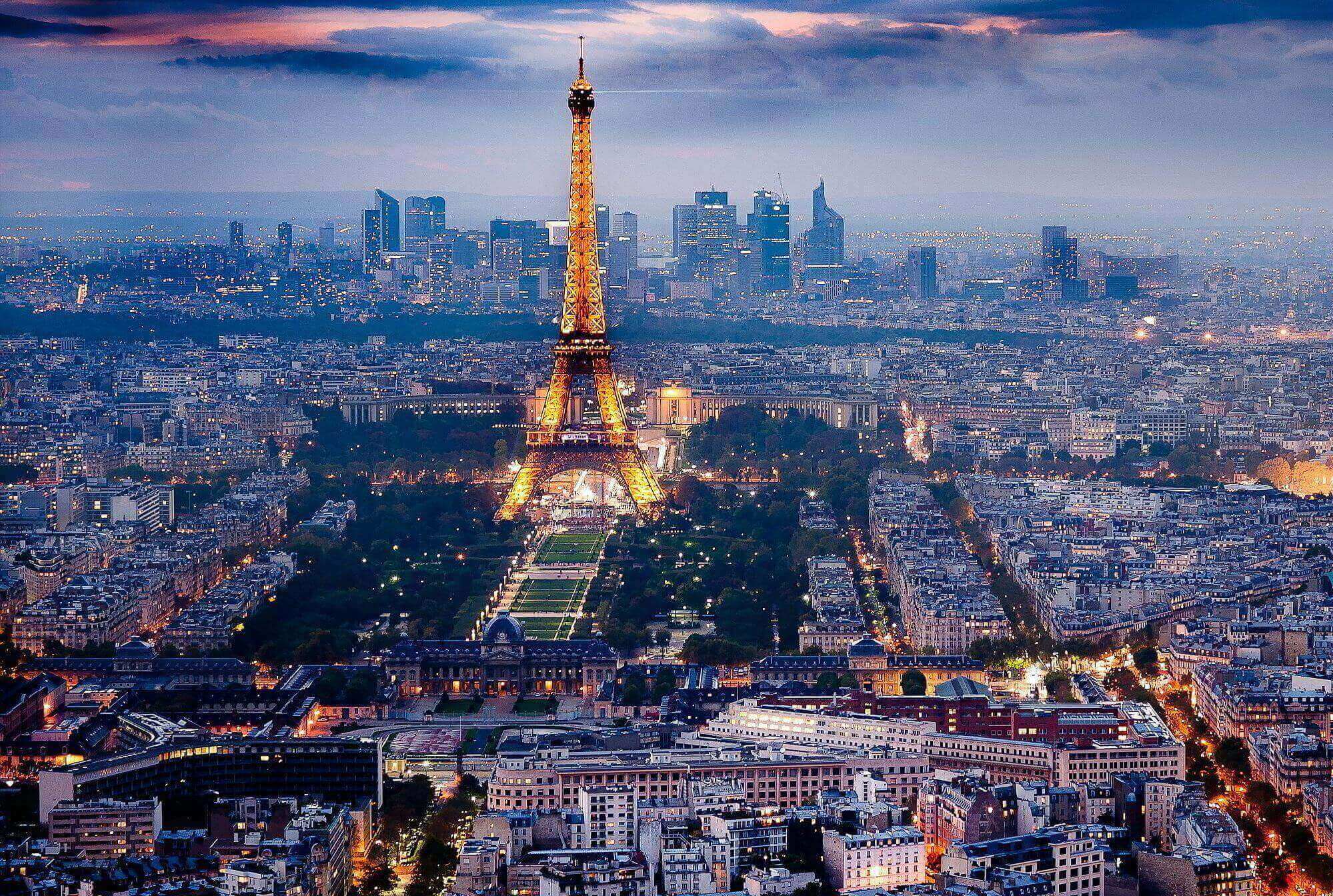 The territory of France consists of metropolitan France in Western Europe, as well as several overseas regions and territories. The Western European area of France extends from the Mediterranean Sea to the English Channel and the North Sea and from the Rhine to the Atlantic Ocean.
France is a developed country with the world's 7th largest economy and 9th largest by purchasing power. France ranks way up in international rankings of education, health care, life expectancy, and human development.
France is a global center of art, science, and philosophy. France leads the world in tourism with approx. 83 million France visitors per year.
From the perspective of climate, you could experience all three – Oceanic, Continental & Mediterranean. The Western part of the country would give you a flavor of stable temperature, substantial rainfall, pleasant summers and not so cold winters. That's the Oceanic climate for you.
Over most Eastern & Central France, you will experience Continental climate with warm summers and colder winters. South of France will expose you to the typical Mediterranean climate – cool winters, hot summers and scanty rainfall.
Youth Tourism In France
---
As per the census of 2014, Youth Travel in France accounted to 85.7 million foreign tourists. These visits have made it one of the most popular tourist destinations of the world.
Paris is the capital city of France and is the 3rd most visited city of the world. Youth Travel in France hosts some of the world's renowned museums and is also devoted to impressionism and is very much dedicated in terms of contemporary art.
In addition France's tourism has the world's most visited and paid monument, very well known as Eiffel Tower. Furthermore, the French Rivera is the second leading tourist destination of the country after the Parisian region.
Famous Tourist Destinations In France
---
To grab the attention of its visitors, France tourist destinations are located in many cities of cultural interest to provide. Some of them are classified as "Town of Art and History". France's Tourism is full of cultural and historical attributes which is worth noticing. These cities are:
Bordeaux
Marseille
Toulouse
Lyon
Lille
Montpellier
Dijon
Nice
Tours
Villages Of France
---
At present, there are 152 villages in France which are labeled as "Les plus Beaux Villages de France" (the most beautiful villages of France), an independent association.
This association ensures that no village should exceed the population of more than 2000 inhabitants. It further ensures that it promotes small and picturesque French villages of quality heritage.
France As A Tourist Destination And Its Specific Attractions
---
France further attracts many religious pilgrims on their way to St. James and to Lourdes. The Taize community has become one of the France points of interest with respect to Christian Pilgrimage in France.
For the purpose of Bible study, sharing, communal work and prayers, there are over 1, 00,000 France visitors, every year.
Places of tourism in France s/as Disneyland which is the most popular theme park associated with 15,405,000 visitors as per the census of 2008.
Puy du Fou is the second most visited theme park accompanied with historical scriptures.
The main destination in Francewith number of France tourists every year:
Notre-Dame de Paris (13.6 million)
Basilique du Sacré-Coeur (10.5 million)
Louvre Museum (8.5 million)
Eiffel Tower (6.2 million)
Palace of Versailles (6 million)
Centre Pompidou (3.6 million)
Musée d'Orsay (2.9 million)
Musée du quai Branly (1.3 million)
Arc de Triomphe (1.2 million)
Mont Saint-Michel (1 million)
Notre-Dame de la Garde (800,000)
Château de Chambord (711,000)
Sainte-Chappelle (683,000)
Metz Cathedral (652,000)
Bastille of Grenoble (600 000)
Centre Pompidou-Metz (550,000)
Château du Haut-Kœnigsbourg (549,000)
Puy de Dôme (500,000)
Musée Picasso (441,000)
Carcassonne (362,000)
Tourism in France had contributed 77.7 billion euros to GDP, 30% of which come from international visitors and 70% come from domestic tourism spending.
Host Families In France
---
French host families provide a welcoming environment, assist in learning and furnish a chunk of their culture to you.
Moksh has many registered and approved host families that speak French. We will find you one where you would want to stay, that would share your interests and even your diet and religion. Each host family has a feedback from the previous guests and profile.
Moksh host families in France range from single parents to joint ones. They will help you understand their culture and learn the language. Such an environment provides you what no language classroom can offer.
The host families are so co-operative that they may arrange for your local transport. Registering with Moksh is the most authentic way to learn French in France. We ensure that we guide you to stay with people that would help you to get the most out of your French trip.
Why Moksh?
---
Moksh Overseas is one of the Top Foreign Education Advisor in India, known ubiquitously for its honest, transparent modus operandi. Moksh is equally popular for the innovative and unique approach to any endeavor it takes up. Owing to the rich experience of almost a decade in the field of Foreign Education, Moksh is well versed in the art of blending Education and Travel and thereby, provide the youth in India, a memorable and productive Global Exposure.