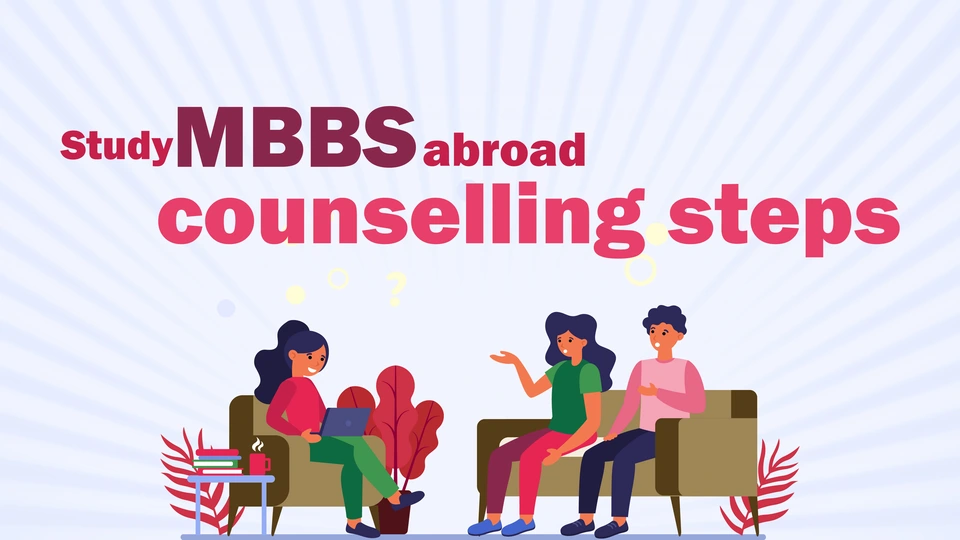 STUDY MBBS ABROAD COUNSELLING STEPS
The objective of this article is to guide students about the study MBBS abroad counselling steps and to make students grab a seat rather than losing one.
If you are a student who has scored 550+ in NEET you may expect your preferred government medical university.
But for some students who have got less than 550, getting a government university is a no-no situation. It doesn't mean that your dream to be a doctor ends here. You still have a chance to study MBBS abroad check the counselling steps to get admission in best abroad university make sure you get in touch withMOKSH experts to guide you on the right path.
Before you appear for NEET Counseling, you must register yourself with MOKSH so that it can be easy for you to know what the chances for you after completing NEET..
Following are study MBBS abroad counselling steps:
If you have less than 300 marks or just qualified, you must activate your bran to the fullest. Here, you have best MBBS Abroad universities let's check how to proceed with counselling:
Choose a country and university: This is the most important step, as it will determine the rest of your journey to become a doctor. Do your research and choose a country that is a good fit for you, both academically and culturally. MOKSH will help you select the better option by keeping all facility in mind.
Check the eligibility requirements: Each country has its own set of eligibility requirements for MBBS students. As few agents will inform you with wrong eligibility that student can go without NEET Qualifying. But if you are an Indian citizen make sure you check again on official website of university.
Gather your documents: You will need to submit a number of documents as part of your application, including your academic transcripts, NEET scorecard, English language proficiency test scores, and letters of recommendation.
Apply to the university: The application process will vary from country to country. No need to worry! Set back and relax MOKSH will help you in apply the application to your selected university.
Obtain a visa: If you are not a citizen of the country where you are studying, you will need to obtain a visa. The visa process can take 3-4 months, so it is important to start the process early before applying to university.
Arrange your accommodation: Soon after reaching to new country first thing you need to confirm is you stay place. As few university does not provide any accommodation service you need to do your private accommodation. In this case, if you are MOKSH student our representative will do all the arrange.
Keep in mind during the counseling try to get seat in the first round. This is because, the more you wait, the fewer options are left in the end.
Start your studies! Once you have arrived in the country and settled into your accommodation, you can start your studies. MBBS is a challenging but rewarding course of study. With hard work and dedication, you can achieve your dream of becoming a doctor.
To know more click here.