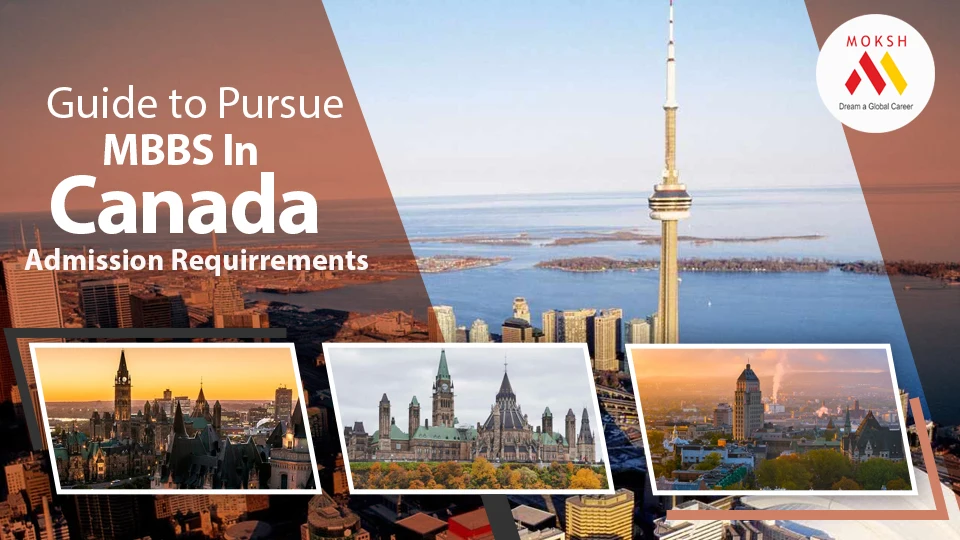 Introduction
Are you having a dream of studying medicine in Canada? Well, it's a wonderful path towards a fulfilling career. To make this dream come true, you need to know about the admission requirements and important exams for MBBS in Canada. In this blog, we will help you through each step, providing all the information which you need to succeed.
Academic Requirements
The first and foremost requirement is to have a minimum of 60% marks in Physics, Chemistry and Biology (PCB) during your 10+2 or equivalent. Also, the bachelor's degree should be in Biology with more than 90% marks.
MCAT Exam
The Medical College Admission Test is very important in Canada if you want to do medicine. MCAT scores improve your chances of getting accepted into Canadian Medical School. Its scores literally judge your capability for medical education and practice.
English Proficiency
In Canada, English is the main language used for teaching. So it is very important to show that you are good at English. You can do this by getting good scores on English tests like IELTS (International English Language Testing System) and TOEFL (Test English as a Foreign Language)
Casper test
Some medical schools in Canada use the Casper test during their admission process. This interview-based assessment looks for non-academic qualities like Communication, decision-making, understanding etc. Preparing for Casper is very important because it can influence your admission chances in Canadian medical school.
Conclusion
Studying MBBS in Canada can be an exciting journey with a lot of opportunities. To start this journey it is very important to meet the academic requirements, qualify for NEET, do good in MCAT, show your English communication skills and also prepare for the Casper test. Stay focused, work hard, and let your love for medicine shine through. success is waiting for you in Canada's excellent medical schools!