Tianjin Medical University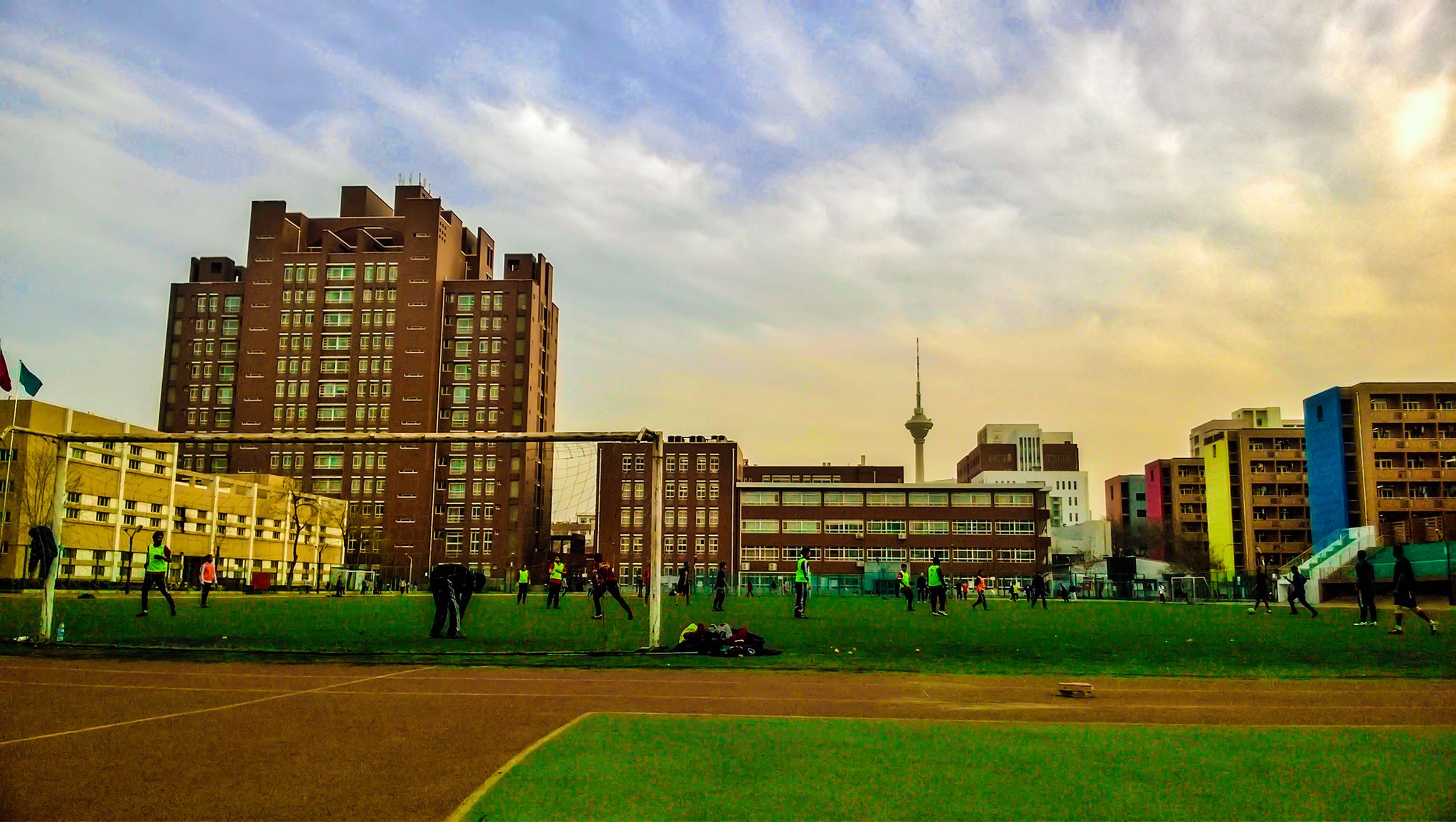 Tianjin Medical University was founded in the year 1951. After the establishment of the People's Republic of china, Tianjin Medical University was the 1st medical institute recognized by the state council. "Professor Xianyi Zhu" was the 1st president of the Tianjin Medical University which was well known as one of the best endocrinologist and medical educationist.
Tianjin Medical University is a part of the national "211 Project". At present, "Yongfeng Shang" is the president of the Tianjin Medical University. He is a famous biochemist and a molecular biologist. The Tianjin Medical University further aims at developing a preeminent research, concerned with medical and life sciences.
Tianjin Medical Universityis a multi-disciplinary medical University; consist of a distinguished large group of professors and scholars from china as well as abroad. Its staff consists of 8683 teaching professors out of which 8161 are professionals.
Out of the above mentioned professionals, 563 are professors and 987 are associate professors engaged in the field of "Chinese academy of medical sciences" and "Chinese academy of engineering".
Furthermore, there are 9697 full time medical students studying at the Tianjin Medical University, among them are 5353 undergraduates, 2845 Master's degree Students, 434 Ph.D. Students and 1062 international students.
Since the 15th Five-year Plan the Tianjin Medical University has undertaken 1886 national, ministerial and research projects and obtained 245 awards, including 5 national science & technology awards, 10 first prizes and 63 second prizes of Ministerial and Tianjin science & technology awards.
Living In China
---
China is located on the continent of Asia and is the most populated country in the world. Its population is still increasing consistently. Beijing is known as the capital of china and is a home to 20.18 million people.
China is a large country that eclipses over 9.7 sq. km. There is no specific religion in china; however, most people follow either Buddhist or Taoist beliefs.
China has complete freedom of religion as long as the religious group is recognized by the government. Due to this, there are numerous religions that are practiced throughout the country.
China has sweltering summers and chilly winters. Summer lasts from June to early September, with a daily temperature of about 28+°C (92°F). The north and central parts of china experiences continuous rainfall where the temperature reaches to 26°C (79°F).
During harsh winters the temperature reaches as low as -20°C (-4°F). Also in the months of January and February the temperatures goes below 10°C (50°F).
MOKSH understands the pain of getting admission for MBBS program in Indian medical colleges through entrance tests such as AIPMT / NEET / MH-CET etc.
The average chances of admission to the government through these tests are less than 2%. Every year balance 98% of the students either start looking for a large list of private medical colleges with high MBBS fee structure or the last option is to study MBBS Abroad like MBBS program in China, Russia, USA and many other countries.
MBBS education in China at the top MBBS colleges in China is one of the best and the most cost-friendly option. MBBS degree in China will always hold a status value throughout life along with a spectacular experience and amazing memories. Study MBBS in China for Indian students is only at specified 45 Universities approved by MCI.
The cost of MBBS in China is much lesser in comparison to even Indian medical colleges as well as other medical universities in the world.
MBBS in China reviews are 95% on the positive side since the past years. MBBS admission in China is a simple and systematic process. Study medicine in Chinain English at one of the top rated university in China for MBBS with a very affordable MBBS China fees is now offered to students who wish to study medicine in China.
China medical universities list is revised on a yearly basis with addition of top 25 medical colleges in China and top 10 English medium medical universities in China. Moreover, the answer to why study medicine in China is clearly justified.
More Information About The Tianjin Medical University
---
At present, the Tianjin Medical University ranked 2nd among the first 15 pilot institutions to offer 7 year medical program.Tianjin Medical University is also approved by the Chinese government for 8 years education after the Peking union medical Tianjin Medical University.
In addition to this, the Tianjin Medical University offers clinical medicine (seven-year and five-year programs), Dentistry (seven and five years programs), Anesthesiology (five-year program), Medical Imaging (five-year program), Medical Laboratory (five-year program), Preventive Medicine (five-year program), Nursing (five-year program), Biomedical Engineering ( four-year program), Pharmacy (four-year program), Pharmaceutical Preparation (four-year program), Law of Science (four-year program), Optometry (four-year program), Sports Health and Rehabilitation (four-year program), Health Administration (four-year program), among them the nursing ,biomedical engineering and medical imaging are the first subjects which started in China.
Also, the Tianjin Medical University has 7 hospitals within its premises, 15 non-directly affiliated hospitals, 9 teaching hospitals (associated with more than 15,000 teaching beds).
Since its establishment it has educated over 40,000 medical professionals at different levels. The Tianjin Medical University has further obtained an "excellent" appraisal for bachelor degree and seven-year master's degree from the Ministry of education in the year 2002 and 2008.
The Tianjin Medical University further offers 16 schools, 1 Department and 3 branches. They are:
School of Basic Medicine
School of Pharmacy
School of Public Health
School of Nursing
School of Biomedical Engineering
School of Medical Imaging
School of Medical Laboratory
School of Medical Humanities
School of Medical English & Health Communication
The First Clinical School
The Second Clinical School
School of Oncology
School of Dentistry
School of Optometry & Ophthalmology
School of Continuation Education
International Medical School
Department of Rehabilitation & Sports Medicine
Branch of Social Sciences
Branch of Foreign Studies
Branch of Physical Education
Fee Structure Of The Tianjin Medical University
Cost of studying MBBS at Tianjin Medical University, China

YEAR
Year-1
Year-2
Year-3
Year-4
Year-5
Year-6
Tuition fee
459,704
459,704
459,704
459,704
459,704
Internship can be done in India.
Documents Required For Admission
---
1. Passport / CNIC / Identification Documents (scanned copy).
2. Completed Application Form for Foreigners to Study at Gannan Medical Tianjin Medical University.
3. Academic transcripts of high school (scanned copy).
4. High School Certificate (scanned copy).
5. 1 Passport Size Photo with white background (scanned copy).
6. Application Fee (scanned copy).
7. Medical Health Form.
8. Optional materials: Certificate of awards, English level certificate, CV.
PG Option after MBBS in Tianjin Medical University
Medical PG in India or NExT
During MBBS study, a student realizes the importance of being a specialist. They also understand the competitiveness to secure MD/MS Seat in Govt College. If we look at the success ratio to get PG in Govt Medical College which is 11% Broadly we can say that only 1 out of 10 will get PG Seat whereas the chances of getting Clinical specialty is 1 out of 20 applicants. It is obvious that the PG journey is going to be very difficult or else students should have enough money to get the paid seat in Pvt Medical College which may be in Crores!
Total Applicants NEET PG 2021
Specialty
Govt Med College
Pvt Med College
Seats
Success Ratio
Seats
1.75 Lacs
MD (Non Clinical)
15K
8.6%
10K
MS ( Clinical)
8K
4.6%
5K
Total
23K
11.4%
15K
Do you feel early preparation and the right mentorship will pave your dream of becoming a specialist? NMC already notified the introduction of the NEXT Exam in India from 2023. This exam will replace all Medical PG exams in India. The exam will be conducted in two parts NEXT-1 and NEXT-2.
The Objective of the NEXT-1 is to assess the Student's Knowledge of Pre, Para, and Clinical Subjects on the National Level. Only post-qualifying of NEXT-1 any Medical student will be eligible for an Internship. Post completion of internship Students needs to go thru NEXT-2 which will assess their Clinical skills, Patient Management, and Keeping of Medical history. Those who will Clear NEXT-2 awarded a license to practice and Rankers of NEXT-1 will get PG seats of their choice. You may refer to Page for detailed information on the NExT Exam
Medical PG in USA (USMLE)
We are well aware of the difficulty of getting PG in India. With the introduction of NEXT, maximum students in India are getting attracted to USMLE prep from 1st year of MBBS since it simulates the new NMC Competency-based curriculum much easily. US Healthcare system is considered as one of the best health care systems because of numerous reasons like High rewards, excellent infrastructure, Merit-based assessment, Open opportunities for Super specialties. Most of the countries trying to replicate the US health care assessment system for their Medical Graduates USMLE exam are divided into 3 Parts. One can appear in USMLE Step 1 after 2nd Year, USMLE Step 2 CK during internship and Step-3 during your residency (Medical PG). The USMLE is an online exam and can be taken at the PROMETRIC centers present across India.
MOKSH Coaching focuses on a patient-centered learning approach which helps students score high on both USMLE & NEXT. MOKSH is the leading name in USMLE Coaching. Currently, 1000+ Students from Indian and Abroad medical colleges are preparing for USMLE steps via the MOKSH Platform.
Medical PG IN UK (PLAB)
Due to the close proximity of Moldova to UK, many of the students plan to do their Medical PG from UK. Till 2024, the Professional & Linguistic Assessments Board Test (PLAB test) is the instrument to assess the skills and knowledge of an International Medical Graduate. It also judges whether they are fit to be trained to practice medicine in the UK.
In short, an IMG's performance in PLAB determines her eligibility to practice in the UK. The PLAB test has two stages. PLAB 1 is an exam that has 180 MCQs that tests your recall. On the other hand, PLAB 2 is a practical OSCE (Objective Structured Clinical Exam) that tests your clinical skills.
The GMC ascertains your linguistic skills by assessing your score in specific tests. It may be the IELTS (Band Score 7.0 or higher) or OET (Grade B in reading, writing, listening & speaking).
After you pass PLAB 1 & 2, you apply for the GP registration. There is one constraint. You have a window of 2 years after clearing PLAB 2 during which you may apply no later.
By 2024, the UK Medical Licensing Assessment will replace the PLAB. Consequently, the GMC UK is going to change certain things in PLAB and create the UKMLA exam.

Medical PG in Germany
PG in Germany after MBBS in India is another great option, though it requires you to learn the German language. Of the 6 levels starting from A1 to C2, you need to clear A1 and A2 that would qualify you to apply for the visa.
Once the Language formalities are done, you get into the phase where you do Observer-ship from a German hospital approved by the German Medical Council. This is followed by Residency.
This may sound simple here but the process is quite complicated. To know more about PG in Germany after your MBBS in India,
Your Chance to get an MBBS Seat in India
The most difficult time for any of the students is to wait after NEET till the counseling process to know whether he/she is getting a college of his/her choice or not? Sometimes this dilemma continues for a couple of months due to multiple rounds of counseling. It has become more difficult due to parallel counseling of All India Quota and various States due to COVID-19. The counseling process is very complex where 550+ Govt. and Private colleges offer 83000+ Seats and fee variation is also huge that ranges from less than 1 Lac to 2.5 Cr for the course.
Dreams shatter when any silly mistake in choice filling or wrong selection of college leads to getting a poorly ranked college. Imagine getting paid seats or no seats at all due to a lack of genuine guidance!