Life at Kosice, Slovakia
Kosice region is located close to the Hungarian border with a population of 2.5 lakhs (approx.) inhabitants. After Bratislava, Kosice is said to be the second University town, as major universities and colleges abode in this region.
The city experiences stretched out warm summers with cold nights while winters are freezing with snowfall. Here, in Kosice, January is the coldest month with an average temperature of -6 degrees Celsius. Certainly, winters in the city might be a point of concern for Indian students as the temperature reaches below zero degrees.
Pavel Jozef Safarik University in Kosice, Slovakia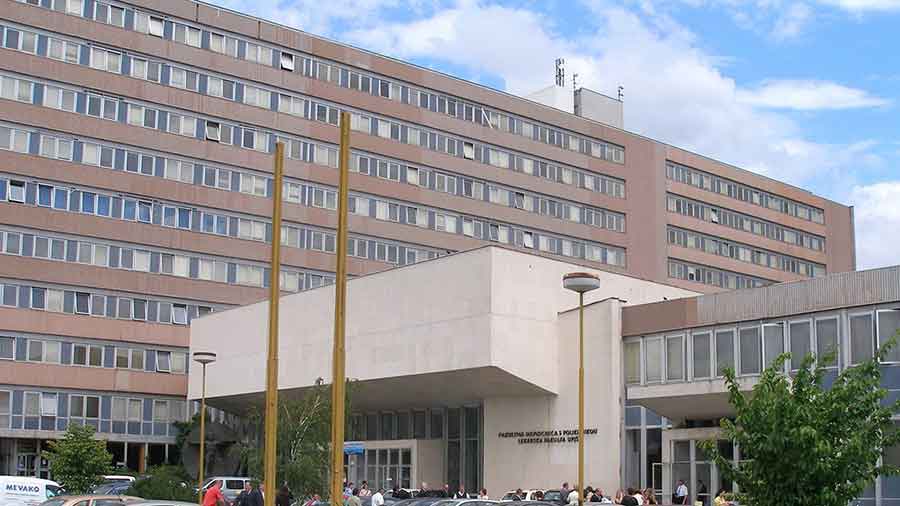 Established in 1959, Pavel Jozef Safarik University is a Publicly-owned educational institute. The UPJS Faculty of Medicine in Kosice started a Medicine program in the English Language for international students in 1992. The faculty of medicine is located close to the Pasteur University Hospital where students are sent for practical training to enhance their clinical skills and apply medical knowledge.
Currently, Pavel Jozef Safarik University (UPJS) provides medical studies to students from more than 50 countries. The university aims to provide three-level based higher education that is in sync with the latest scientific knowledge and in accordance with European trends. Moreover, it has gained institutional accreditation from the Ministry of Education, Science, Research and Sports of the Slovak Republic.
The Pavel Jozef Safarik University country ranking is marked at 5th position while the Pavel Jozef Safarik University world ranking is at2797th position out of 40,000 odd universities operational around the globe. However, the rankings may differ from time to time. Eventually, obtaining a medical degree in English Language from abroad universities creates a wide variety of career possibilities. Certainly, besides the theoretical knowledge students will gain a lot of practical experience and cultural exposure.
Teaching Faculty
The Pavol Jozef Safarik University teaching faculty includes more than 800 staff members. The university has employed reputed teaching staff who have command of different languages.Studying at Pavel Jozef Safarik
Studying at Pavel Jozef Safarik University
Pavel Jozef Safarik University is a public educational institution. Any medical students looking for medical degree in abroad must carefully take steps making proper research about their University of interest. To find more about studying at the Pavel Jozef Safarik University read the points below-
1. Firstly, it is a Public University holding more than 60 years of teaching proficiency.
2. Secondly, the university gained 126th position in the QS World University Rankings.
3. Thirdly, the single degree study program of General Medicine in English Language and the duration is 6 years.
4. Also, the degree of general medicine offered at the university is equivalent to the degree of Doctor of General Medicine (MUDr.)
5. The aspirants need to clear the entrance exam for entry to the university.
6. The total cost of MBBS fees in rupees would cost around 8 to 9 Lacs (INR) for each academic year.
7. Above all, students can obtain a general medicine degree which is recognized not only in European Union but also globally.
Affiliations and Medical Programs at Pavel Jozef Safarik University
The Pavol Jozef Safarik University Medical Programs for instance include Bachelor's study programs in Nursing, Physiotherapy, Public Health, Laboratory Medicine, and Master's programs in Physiotherapy and Public Health. The doctoral degree programs include General and Dental Medicine, and Ph.D. studies in four study fields and 11 study programs.
As far as international affiliations are concerned, the Pavel Jozef Safarik University, for example, has international memberships with the European University Association (EUA), Slovak French University Institute (IUFS), and the Magna Charta Universitatum Observatory. Also, the University holds International cooperation from 53 Partner universities.
Cost of studying at Pavel Jozef Safarik University
The Pavel Jozef Safarik University MBBS Fees is mid-ranged. Likewise, any student with a budget of 50-55 Lacs can decide on pursuing the medical program at the university. The details for Pavel Jozef Safarik University Fee Structure for 2022 for Indian Students are as follows:
| Year | Year-1 | Year-2 | Year-3 | Year-4 | Year-5 | Year-6 |
| --- | --- | --- | --- | --- | --- | --- |
| Tuition Fee (in EUR) | 10,500 | 10,500 | 10,500 | 10,500 | 10,500 | 10,500 |
Hostel/ Accommodation
The Pavel Jozef Safarik University has multiple Halls of Residency available for the students. The residency hall of UPJS consists of units of bedrooms with a kitchen and shared bathroom facility. Also, the social center of the residency includes entertainment facilities like a game room, computers, and television.
The accommodation is provided with options like 1-bedroom, 2-bedroom, and 3-bedroom as sharing basis and the cost would be around 90 EUR/month to 180 EUR/month. But, most international students prefer private accommodation near the university campus.
In Kosice, the cost of living for a student depends on the life they lead on a usual basis. However, the cost of accommodation varies on the availability of resources and amenities provided. Students can choose either of the two options: a rented place in proximity to the university or a hostel room owned individually or on a sharing basis.
Indian Food in Pavel Jozef Safarik University
The meal provided at UPJS canteen specifically does not include Indian cuisine in the main course. However, students can choose from options available that offer Indian food like private Indian restaurants or Indian Mess. Certainly, the cost of food available at food outlets in the local might be costly.
And hence, most international students prefer preparing food on their own as it is more healthy and hygienic and cost saving as well. Nonetheless, the university also provides kitchen or cooking top on every floor for the students.
Can I work/ get a Part-time Job in Slovakia?
Usually, students have doubts pertaining that, "If they will be able to work while studying in foreign countries?" And, the answer is - Yes you can! As per the Laws of the European Union, students can work 20 hours in a week time.
International students can find jobs suitable for them while they study in Slovakia. As long as, the student is enrolled in a study program he/she can do part-time jobs to cover up their expenses. International students can make an average earning of 400 € to 500 € in a month. Eventually, this amount is fair enough for any international student to manage their monthly expenses.
Admission Deadline for Pavel Jozef Safarik University
Students need to keep up with the application dates so that they do not miss out on applying at UPJS. The university suggests to applications in the winter semester (June) or in the summer semester (November). And hence, you need to initiate the application process and submit the documents before given deadline. The right time to apply for Pavel Jozef Safarik University admission 2022 - 2023 is before 15th June 2023 or before 30th November 2023.
Eligibility Criteria for Admission to Pavel Jozef Safarik University
The Pavel Jozef Safarik University admission requirements include Previous Education Background in subjects of Biology and chemistry. The medical aspirant needs to clear the entrance test conducted by the University itself and the acceptance pass mark is 75%. Also, the university charges 40 Euro as the Entrance Exam Fee which is payable at the time of application.
Indian students at Pavel Jozef Safarik University
Pavel Jozef Safarik University of Slovakia boasts of 28% international students at the campus. Medical aspirants often prefer Medical PG in European Union due to high-quality studies and moderate fee structure. However, only some Indian students go for Medical degrees in Slovakia. Thus, you may find few Indian students at the University.
Departure to Pavel Jozef Safarik University
In Slovakia, visa approval will take about one to two weeks time. Meanwhile, the academic session for the MD programs at Pavel Jozef Safarik University begins before September month every year. The students depart from India 10-15 Days before the classes begin so that they can adjust to the Slovakian environment comfortably.
PG Option after MBBS in Pavel Jozef Safarik University
Students after completing MD Program in Slovakia may explore multiple options for their Medical PG like India after clearing NEXT, USA after Clearing USMLE, UK after clearing PLAB Exam, or Medical PG in Germany. Those who are looking for Medical PG from Slovakia need to do one year of Internship in Slovakia after their 6 years of the MD Program. Before that, they have to clear Slovakia n Medical PG Licensing Exam. Very few international students opt for it in the program in Slovakia n, and no acceptance in their native country.
Medical PG in India or NExT
During MBBS study, a student realizes the importance of being a specialist. They also understand the competitiveness to secure MD/MS Seat in Govt College. If we look at the success ratio to get PG in Govt Medical College which is 11% Broadly we can say that only 1 out of 10 will get PG Seat whereas the chances of getting Clinical specialty is 1 out of 20 applicants. It is obvious that the PG journey is going to be very difficult or else students should have enough money to get the paid seat in Pvt Medical College which may be in Crores!
Total Applicants NEET PG 2021
Specialty
Govt Med College
Pvt Med College
Seats
Success Ratio
Seats
1.75 Lacs
MD (Non Clinical)
15K
8.6%
10K
MS ( Clinical)
8K
4.6%
5K
Total
23K
11.4%
15K
Do you feel early preparation and the right mentorship will pave your dream of becoming a specialist? NMC already notified the introduction of the NEXT Exam in India from 2023. This exam will replace all Medical PG exams in India. The exam will be conducted in two parts NEXT-1 and NEXT-2.
The Objective of the NEXT-1 is to assess the Student's Knowledge of Pre, Para, and Clinical Subjects on the National Level. Only post-qualifying of NEXT-1 any Medical student will be eligible for an Internship. Post completion of internship Students needs to go thru NEXT-2 which will assess their Clinical skills, Patient Management, and Keeping of Medical history. Those who will Clear NEXT-2 awarded a license to practice and Rankers of NEXT-1 will get PG seats of their choice. You may refer to Page for detailed information on the NExT Exam
Medical PG in USA (USMLE)
We are well aware of the difficulty of getting PG in India. With the introduction of NEXT, maximum students in India are getting attracted to USMLE prep from 1st year of MBBS since it simulates the new NMC Competency-based curriculum much easily. US Healthcare system is considered as one of the best health care systems because of numerous reasons like High rewards, excellent infrastructure, Merit-based assessment, Open opportunities for Super specialties. Most of the countries trying to replicate the US health care assessment system for their Medical Graduates USMLE exam are divided into 3 Parts. One can appear in USMLE Step 1 after 2nd Year, USMLE Step 2 CK during internship and Step-3 during your residency (Medical PG). The USMLE is an online exam and can be taken at the PROMETRIC centers present across India.
MOKSH Coaching focuses on a patient-centered learning approach which helps students score high on both USMLE & NEXT. MOKSH is the leading name in USMLE Coaching. Currently, 1000+ Students from Indian and Abroad medical colleges are preparing for USMLE steps via the MOKSH Platform.
Medical PG IN UK (PLAB)
Due to the close proximity of Georgia to UK, many of the students plan to do their Medical PG from UK. Till 2024, the Professional & Linguistic Assessments Board Test (PLAB test) is the instrument to assess the skills and knowledge of an International Medical Graduate. It also judges whether they are fit to be trained to practice medicine in the UK.
In short, an IMG's performance in PLAB determines her eligibility to practice in the UK. The PLAB test has two stages. PLAB 1 is an exam that has 180 MCQs that tests your recall. On the other hand, PLAB 2 is a practical OSCE (Objective Structured Clinical Exam) that tests your clinical skills.
The GMC ascertains your linguistic skills by assessing your score in specific tests. It may be the IELTS (Band Score 7.0 or higher) or OET (Grade B in reading, writing, listening & speaking).
After you pass PLAB 1 & 2, you apply for the GP registration. There is one constraint. You have a window of 2 years after clearing PLAB 2 during which you may apply no later.
By 2024, the UK Medical Licensing Assessment will replace the PLAB. Consequently, the GMC UK is going to change certain things in PLAB and create the UKMLA exam.
Medical PG in Germany
PG in Germany after MBBS in India is another great option, though it requires you to learn the German language. Of the 6 levels starting from A1 to C2, you need to clear A1 and A2 that would qualify you to apply for the visa.
Once the Language formalities are done, you get into the phase where you do Observer-ship from a German hospital approved by the German Medical Council. This is followed by Residency.
This may sound simple here but the process is quite complicated. To know more about PG in Germany after your MBBS in India,
Your Chance to get an MBBS Seat in India
The most difficult time for any of the students is to wait after NEET till the counseling process to know whether he/she is getting a college of his/her choice or not? Sometimes this dilemma continues for a couple of months due to multiple rounds of counseling. It has become more difficult due to parallel counseling of All India Quota and various States due to COVID-19. The counseling process is very complex where 550+ Govt. and Private colleges offer 83000+ Seats and fee variation is also huge that ranges from less than 1 Lac to 2.5 Cr for the course.
Dreams shatter when any silly mistake in choice filling or wrong selection of college leads to getting a poorly ranked college. Imagine getting paid seats or no seats at all due to a lack of genuine guidance!